Afghan soldier casualty rate comparable to America's losses in Vietnam War – US general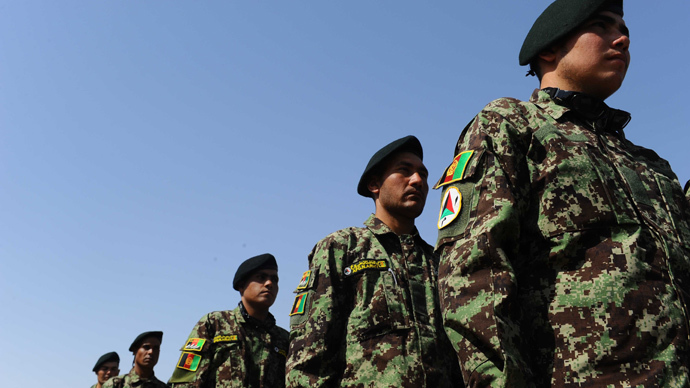 Approximately 50 to 100 Afghan soldiers are killed in battle per week, a top US general said Wednesday. That rate that is comparable to the number of American service members who lost their lives in the Vietnam War.
"The Afghan security forces are suffering more casualties, no question about it," Lieutenant General Mark Milley said via video link from Afghanistan, according to AFP.

NATO's US-led forces assist Afghan army and police personnel to improve strategic maneuvers and avoid high casualties, said Milley, who serves as deputy commander of the US forces in Afghanistan. He added that casualties will decline as more helicopters, artillery, and mortars are introduced.

Nevertheless, the 350,000-member Afghan security force is taking "somewhere in the range of 50 to 100" deaths per week, Milley said.

"And that's not at all insignificant. That is significant. And we're paying attention to that," he added.

The highest casualty rate for American troops in the war occurred in 2010, when 500 US soldiers died.

Commander of NATO and US forces, General Joseph Dunford, told the Guardian on Tuesday that he was concerned about the high Afghan casualty rate.

"I'm not assuming that those casualties are sustainable," he said.

Milley praised the toughness and resilience of Afghan forces, saying he doesn't believe that Taliban militants or their allies have the capability to overmatch security forces or the political power to take control of the country.

Around 57,000 US troops are currently deployed in Afghanistan. Most of the allied forces are due to withdraw in 2014, although there are tentative plans for a small contingent to remain afterward.

You can share this story on social media: