Afghan police arrested for killing 6 kids while trying to catch fish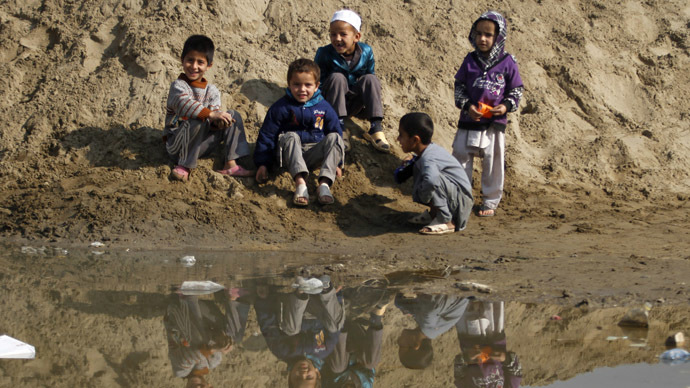 Eight Afghan policemen have been arrested by security services for accidentally killing six children when firing a rocket into a river to catch fish in northern Baghlan province.
The incident took place last Friday in the Doshi district of the province when policemen fired a rocket propelled grenade into the water to catch fish, but ended up hitting a crowd of children. As well as the six killed, at least two were wounded. The children were aged between 10 and 14.
"Eight police personnel accused of misusing government weapons that killed these children have been arrested and handed over to military prosecutors for investigation," the interior ministry said in a statement on Wednesday.
The statement was confirmed by Jawid Basharat, a provincial spokesperson.
"The police did not mean to kill these children, they were fishing, but the rocket went astray and hit the other side of the river where the children were swimming in shallow water," he told AFP.
The district police chief told the BBC that among the eight policemen arrested was a son of the head of the provincial council.
However, another local police source told a BBC reporter in neighboring Kunduz province that the children had been killed by an unexploded rocket shell, and that the children had found the shell on the same side of the river where the local police were fishing.
The governor of the Doshi district, Shamsoddin Sarhadi, told the Afghan Islamic Press news agency that "some children were feeding their animals when a mine planted by armed insurgents exploded."
Officials said Tuesday that an investigation had been opened and that it would be at least a week before it reached its conclusions. 
Using rockets and grenades to catch fish is not unusual in Afghanistan and in some cases people use electric generators and bare wire.
You can share this story on social media: