Will 'guardian angels' save Americans from Afghans they've angered?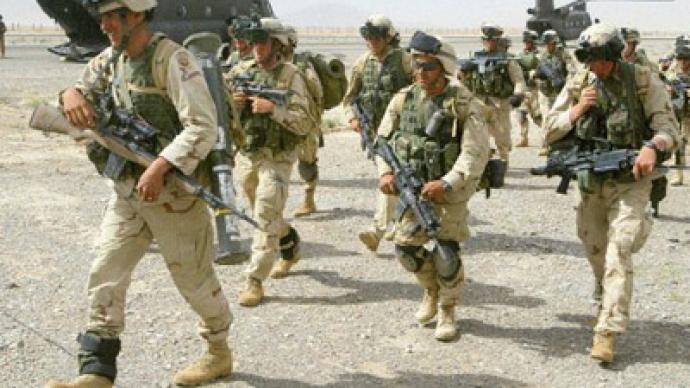 With growing incidence of Afghan attacks on American soldiers, the US military is taking desperate measures to protect its personnel. This includes assigning 'guardian angels' to monitor soldiers, and rearranging furniture.
The new measures are part of a directive issued by General John Allen, the commander of the International Security Assistance Force (ISAF), and are primarily aimed at curbing insider attacks. "We have taken steps necessary on our side to protect ourselves with respect to, in fact, sleeping arrangements, internal defenses associated with those small bases in which we operate," Allen said.'Guardian angels' are special troops to be used to monitor their comrades 24/7. Other measures to ramp up security include rearranging office desks to face the door, so that those behind them would have a clear view of the people coming in. Americans have also been permitted guns in several Afghan ministries. All these steps come after a number of deadly attacks on American troops and other military personnel. Naturally, the increased attacks on US soldiers do not come out of the blue, as over the last few months the Americans distinguished themselves in a number of unwelcome incidents.Just this week, Afghan security forces shot and killed one American and two British troops. This month, 16 Afghan civilians, including women and children, were killed in the Kandahar province. US prosecutors suspect sergeant Robert Bales of perpetrating the act on his own, though witnesses say there was more than one soldier involved. The incident sparked even more fury against America amongst ordinary Afghans. In February, a group of US soldiers burned copies of the Koran, triggering widespread anti-American rioting that was followed by two American advisors being gunned down at a heavily guarded ministry building in Kabul.Sixteen NATO service members have been killed by Afghan soldiers or policemen, or militants disguised in their uniforms, an AP tally shows. Around 80 NATO service members have been killed by Afghan security forces since 2007, with over 75 per cent of the killings occurring in the last two years.The US military hopes the new measures will help counter the rising trend of deadly in-the-back shootings. But with growing anti-American sentiment fueled by a number of abhorrent and criminal acts committed by US troops, this may prove a difficult task to accomplish.
You can share this story on social media: