Afghan colonel arrested amid probe into alleged US torture – report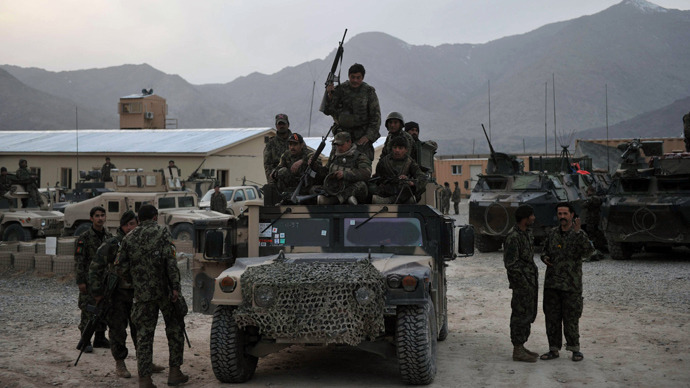 The Afghan government has reportedly arrested an army colonel suspected of handing over civilians to one of Afghanistan's most-wanted criminals. Kabul claims the culprit worked for the US Special Forces, torturing and killing on their behalf.
Afghan authorities are investigating the disappearances and killings of locals in Wardak Province, where at least 11 people have been found dead and seven others remain unaccounted for. Local residents claimed that the victims had all been arrested by US Special Forces. The Karzai government has ordered all Western troops out of Nerkh district, where the disappearances occurred.
Investigators have accused Zakaria Kandahari of leading a death squad that terrorized, tortured and killed Afghans suspected of having links with insurgents. The accusations are based on forensic evidence, witness reports and footage of one torture session. 
Kabul believes that Kandahari has US citizenship. The US confirmed that the man worked as an interpreter for the US Special Forces, but says he was no longer employed at the time the alleged crimes were committed.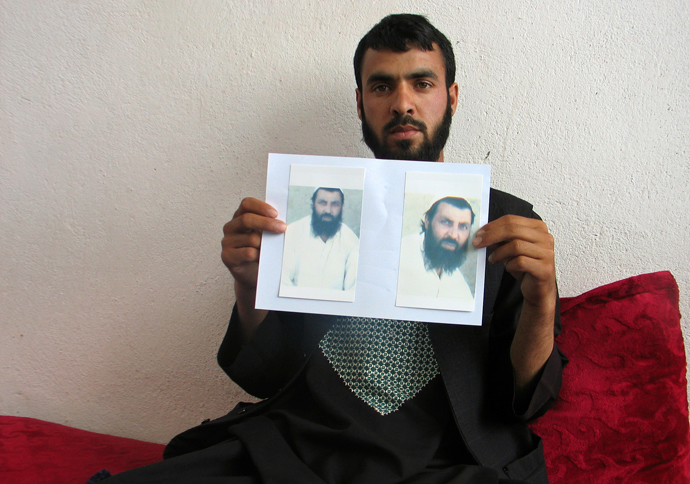 As part of the investigation, Afghan authorities arrested an army colonel suspected of involvement, Reuters reported, citing Afghan and international officials who spoke on condition of anonymity due to the sensitivity of the investigation. 
"This colonel was handing over detainees to Kandahari, thinking that Kandahari worked for the [US] Special Forces and they had the authority to question any detainee," an unidentified Afghan official said. "This was irresponsible and that's why [the colonel] was himself detained and is being investigated." 
A senior US Military official and a senior Afghan official based in Kabul said Kandahari was working with or for the Americans at the time the colonel handed over the prisoners. A senior US official told Reuters Kandahari had no official status with the US forces deployed in Wardak Province.
Earlier, the US Military said it had repeatedly investigated the disappearances in Nerkh and had found no evidence of wrongdoing by any of its personnel.
Kandahari has been at large since January, when the scandal first emerged following the discovery of mutilated bodies near the US Special Forces base in Nerkh. The reported arrest of the colonel comes after the bodies of three men detained since November in joint US-Afghan raids were found close to the base in May.
You can share this story on social media: