​Afghan atheist granted UK asylum on religious grounds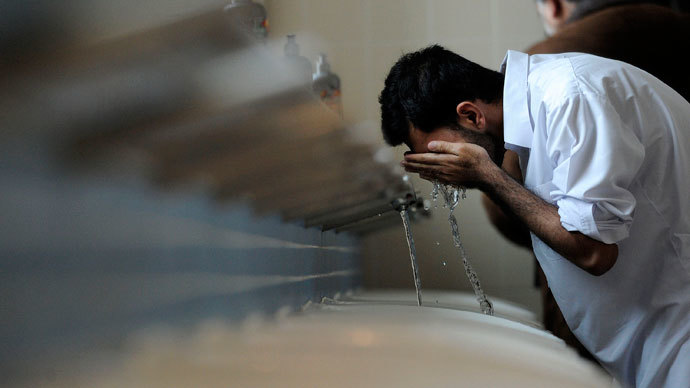 An Afghan man has apparently become the first atheist to secure religious asylum in the UK. The Home Office let him stay in the country as he could face the death sentence because of his views on religion, report British media.
The 23-year-old, who preferred to remain unidentified for fear of being hunted by his ethnic community in Britain, was brought up as a Muslim. He initially demanded asylum in 2007 at the age of 16 on the grounds of a conflict involving his family in Afghanistan. Though his claim was rejected by the British Home Office, he was granted a discretionary leave in the UK until 2013 under rules to protect unaccompanied children. During his six-year stay in England, he eventually became an atheist.
His fears of being rejected and persecuted became more evident after attending his friend's wedding in Pakistan, according to evidence presented to the Home Office.
"You cannot sit and eat with people who are not Muslim," people at the wedding told him. He was "shocked" by such an attitude. In Afghanistan, people's reactions towards his religious views could be even worse, he says.
His case was taken up by Kent Law Clinic of the University of Kent, a partnership between students, solicitors and barristers who provide public service for those who need legal advice and representation but cannot afford to pay for it.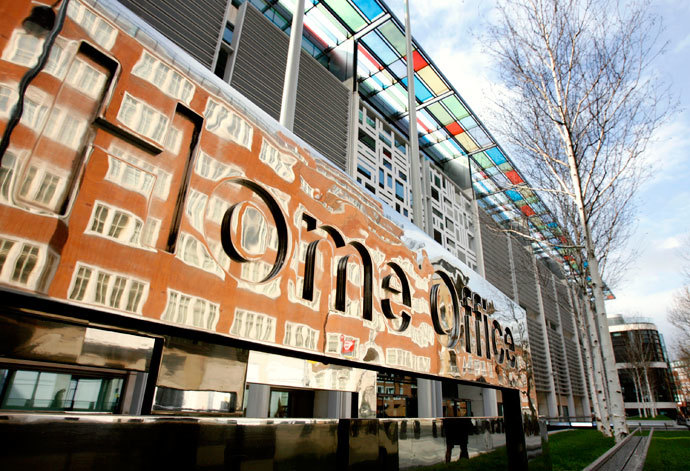 The lawyers from the clinic helped the ex-Muslim to present his case to UK Home Office under the 1951 Refugee Convention which protects people from persecution for reasons of race, religion, nationality or political opinion.
The man could face a death sentence under Sharia law as he is regarded as an apostate "unless he remained discreet about his atheist beliefs," said the lawyers. According to the submission, the man's "lack of religion causes him to live in fear … of being returned to a country where religion is both prevalent and dominant in society."
"We argued that an atheist should be entitled to protection from persecution on the grounds of their belief in the same way as a religious person is protected," said Claire Splawn, a second-year law student at the University of Kent who prepared the case.
"The decision [to grant asylum] represents an important recognition that a lack of religious belief is in itself a thoughtful and seriously-held philosophical position," said Sheona York, a clinic solicitor and the supervisor of the case.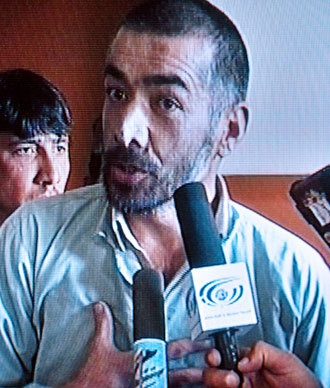 The case of Abdul Rahman, an Afghan man who was put on trial and faced death in 2006 for becoming a Christian, was set as an example. Rahman was then released and given asylum in Italy. Someone of no religious faith at all could face even greater danger in Afghanistan than a member of a minority religion such as Christianity, argued the lawyers.
The UK Home Office wouldn't comment on this case, saying only that "the UK has a proud history of granting asylum to those who need it and we consider every application on a case by case basis."
The British Humanist Association dubbed it as "the first case of asylum granted in UK under Refugee Convention on the basis of atheism."
"Freedom of belief for humanists, atheists and other non-religious people is as important as freedom of belief for the religious, but it is too often neglected by western governments. It is great to see Britain showing a lead in defending the human rights of the non-religious in the same way," said Andrew Copson, chief executive of the British Humanist Association and first vice president of the International Humanist and Ethical Union.
Several countries follow the 1951 Refugee Convention. Australia is one of those to accept atheism as a ground for asylum for those persecuted for their religious views in Afghanistan. However, US authorities reject the asylum claims of that kind saying that "atheists do not have defined beliefs or practices for purposes of American asylum regulations."
You can share this story on social media: