Hazard to life urges Iraqis to leave their homeland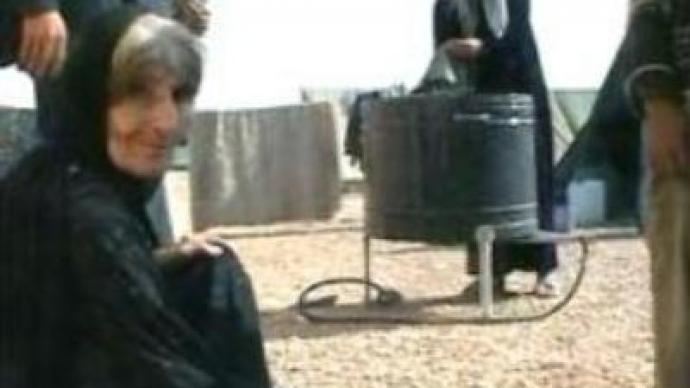 The United Nations High Commissioner for Refugees says more people are fleeing Iraq every year than any other country in the world. The figures have been released in the body's annual report.
It says more than a million Iraqis are trying to find shelter abroad every year because of the instability and violence in the country. They often find shelter in neighbouring countries, such as Jordan, Syria and Egypt.
"In terms of numbers at the moment there are 1.8 MLN people uprooted,"
says William Spindler, spokesperson for UNHCR.
"This includes refugees, people who had to leave Iraq; but also a lot of them are people who are still inside Iraq, but who are displaced. In fact, most of these 1.8 MLN – nearly 1.2 MLN – are refugees, if you like, in their own country."
The U.S. receives the largest number of asylum applications followed by France, the UK, Germany and Canada. A record number of refugee applications in 2006 were received, mostly from Iraqis, after the U.S.-led military invasion in 2003. Sweden alone granted more than 7,000 visas to Iraqi refugees, but is concerned by the growing number of refugees. After Iraq, Palestinians are the largest group to leave their homes, with Afghans and Sudanese to follow. According to the UNHCR, asylum seekers do not pose a threat, it is they themselves who are threatened, and they seek shelter because their lives are in danger.
"There is a confusion between these issues – migration, security, and also asylum,"
believes Mr Spindler.
"And, unfortunately, we saw that many countries have become more restricting and less welcoming to refugees."

You can share this story on social media: