New low cost affordable 3D printer unveiled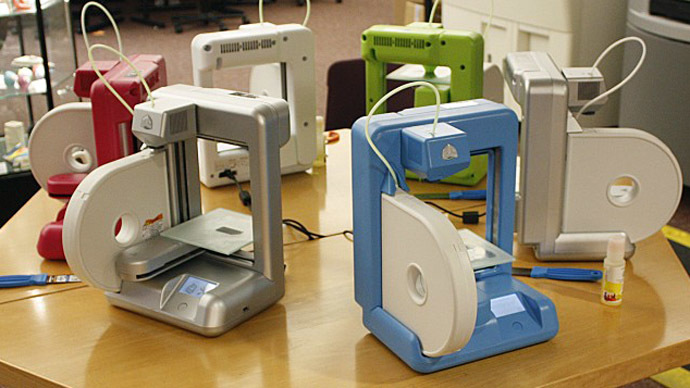 A step towards making 3D printing affordable has been made at Michigan Technological University, which presented an open-source 3D metal printer for only $1,500. Detailed plans and software are all open-source and freely available, too.
So far affordable 3D printing has been more about using polymers. Yet we all know that the 'real thing' must be made of metal. But the price of 3D metal printers has been the major stumbling block towards making the use of this truly 21st century technology an everyday routine. That is why only wealthy scientific organizations, such as NASA, or the military can afford metal 3D printers that cost well over $500,000.
Now Professor Joshua Pearce and his team of 3D apostles from Michigan Technological University are proclaiming the era of Open Access 3D Printing, having published their "A Low-Cost, Open-Source Metal 3-D Printer," article in the journal, IEEE Access. Practically anyone who is interested is now free to print objects and make a 3D metal printer of their own.
The team admits that this is only a beginning. The printer is quite basic, but it does print complex geometric objects, putting down thin layers of steel with its kit worth $1,500. The most important components are a small commercial MIG welder and an open-source microcontroller.
Joshua Pearce believes this pioneering printer, which now costs even less than a commercial 3D polymer printer, has a bright future once it goes viral.
"Similar to the incredible churn in innovation witnessed with open-sourcing of the first RepRap (short for 'replicating rapid prototype') plastic 3D printers (capable of printing most of their components), I anticipate rapid progress when the maker community gets their hands on it," says Pearce, an associate professor of materials science and engineering/electrical and computer engineering. "Within a month, somebody will make one that's better than ours, I guarantee it," Pearce said, as quoted by Michigan Tech News.
Since 3D metal printers are becoming available for home use, Professor Pearce stresses that those DIY-ers who obtain them should pay closer attention to fire safety and protection concerns, because dealing with metal is always a hot undertaking.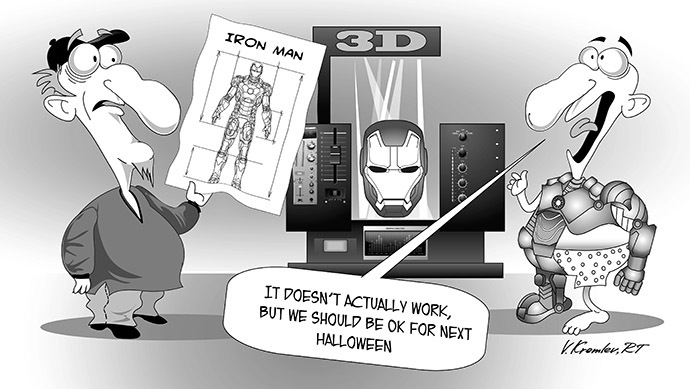 "This is not something for everybody's house," he said.
It's also great news for scientists and researchers, who will be able to make the specific equipment and objects their research requires without excessive expenditure, believes Pearce.
But security remains a top priority concern because the first complex thing plastic 3D printer owners attempted to make was a gun - plastic but nevertheless deadly.
"Every single technology humanity has ever developed, we have found a way to abuse," Pearce said.
And a team of engineers at Solid Concepts in Texas has already proven Pearce's words, having successfully designed, 3D-printed, assembled and (accurately) fired a high-powered, fully functioning 1911 pistol made of powdered metals.
Still, Joshua Pearce believes that despite all the possible dangers, 3D metal printing technology will bring more good than harm, and the time to turn imaginative thinking on and get inventive has come.
"I really don't know if we are mature enough to handle it," he added cautiously, "but I think that with [the] open-source approach, we are within reach of a Star Trek-like, post-scarcity society, in which 'replicators' can create a vast array of objects on demand, resulting in wealth for everyone at very little cost. Pretty soon, we'll be able to make almost anything," he said.
Today it is hard to find anyone who has something 3D-printed at home. Tomorrow people probably won't be able to tell which item they use is 3D-printed, and which one is not. Particularly since the Michigan Technological University group has already proved that 3D-printed items are cheaper and greener than commercial goods.
"I hope to see a large number of small companies starting up to make specialty parts," Joshua Pearce said.
You can share this story on social media: