A one-way ticket for Italy's gypsies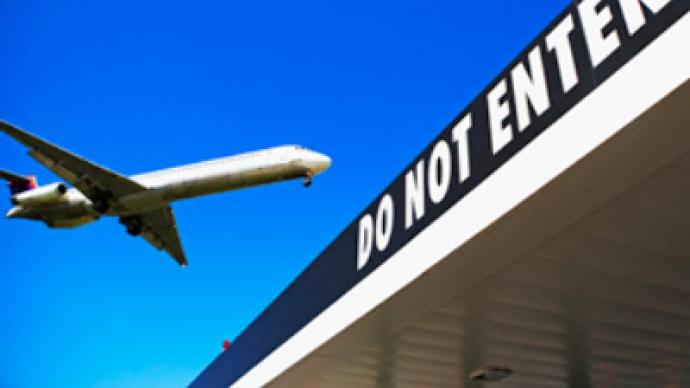 The central Italian city of Pisa has found a new way to help curb Italy's much-disputed "Roma-gypsy problem" – by shipping them all the way back to Romania if they agree to do so.
This latest initiative, called "voluntary repatriation" by local authorities, is completely legal, says Pisa mayor, Marco Filippeschi.
Nomadic gypsies living in shantytowns on the outskirts of Pisa are being offered €500 and a bus ticket back to Romania, as long as they accept the terms of the deal: to stay out of Italy for at least one year.
The new policy launched by the city council of Pisa, home of Italy's world famous leaning tower, has kicked up a storm of controversy among both local welfare and Roma advocacy groups, though it does not seem to break any constitutional laws. Filippeschi says that, thus far, 42 Roma gypsies of Romanian origin and with European citizenship have already agreed to the deal and have been sent back to the southwestern Romanian city of Craiova. During their one-way trip, they were escorted by the Red Cross and given approximately €512 each – enough cash to get them back on their feet in their new country.
"The initiative has been coming for a long time," says Filippeschi, "Everything was done respecting the law, informing the prefecture, police headquarters and the relevant foreign ministries. It is called 'voluntary repatriation'." Following accusations of deportation and racism, Filippeschi, who is from Italy's largest centre-left party the Democratic Party, steadfastly denied that the initiative was a deportation, but instead a "soft" return to home.
The gypsies would not have any home in Pisa to return to anyway, says Filippeschi, because some of Pisa's gypsy camps have already been demolished by the city administration. According to local authorities, there are about 1,000 Roma-gypsies in Pisa, half of which reside in shantytowns outside the city limits.
City officials want to make the same offer to other Roma-gypsies and eventually demolish all of the illegal encampments in the city because, as Filippeschi states, they pose both security and health risks to inhabitants.
However, many of the Roma-gypsies living in these camps now consider Italy their home and they don't want to leave. A young, newly-married factory worker, Laurentiu, said the initiative is ineffective and can only work in the short-term:
"That 500 euro will only help you squat for a few days. Life in Romania is expensive. Whoever has accepted the deal and left Pisa will be back in a few months, I can swear on it."
Instead of being given money to move back to Romania, the Roma in Pisa would like the city to help them find work and homes to rent. "The city is willing to help us move back to Romania, but why not help us to live better here? When we go to rental agencies they turn us away, telling us that no one wants to rent their property to gypsies," Laurentiu explained.
Earlier actions
In May 2008, the Italian government launched a controversial profiling campaign of Roma-gypsy communities and shantytowns present in Italy. More recently, Italian officials released the data that was collected during the profiling scheme. According to the police checks carried out over a period of 12 months, authorities recorded a total of 12,346 inhabitants, who live in the 167 shantytowns throughout Italy (124 are unauthorized and 43 are authorized), among which 5,436 are minors. Now authorities say they will construct legal, hygienic and safe camps, as well as enroll the children in state schools.
Pisa is not the first Italian city to consider repatriation as a possible solution to Italy's years-long "gypsy problem". In recent years, similar pilot projects have been launched in the Italian capital of Rome and in the northern Italian city of Pavia. However, there is no data to suggest that these initiatives were successful in helping reintegrate gypsies into Romanian society. "Without social services and reintegration policies in place in Romania to track their movements, how can we know what really happens to these 'volunteer repatriates'?" said a social worker from Pisa.
The city administration is also trying to strike the same deal with members of the local Senegalese community. However, Mbaye Diop, president of the Senegalese association of Tuscany, says that to accept such a deal, there would have to be a network set up to ensure jobs and homes for those who decide to move back to their native land. "We don't want a bonus to get us out of Italians' way, we want a real project that ensures assisted and productive repatriation," says Diop.
Brenda Dionisi for RT
You can share this story on social media: