Second mass shooting in Serbia in a week
At least eight people were killed days after a school shooter murdered nine in Belgrade.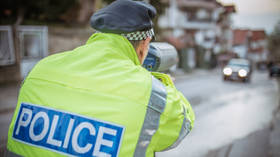 A man opened fire on multiple locations near the Serbian town of Mladenovac, 50km (30 miles) south of the capital, Belgrade, late on Thursday. Officials have confirmed that at least eight people were killed and 13 wounded in the incidents. The suspect, identified by the media as Uros B., 21, was arrested after an eight-hour manhunt.
According to reports, the rampage began with an argument in a school yard, after which Uros B. went home and returned with an automatic rifle. It was reported that he shot from a moving vehicle and then fled. Reports also indicate that he opened fire in three separate locations.
Serbian Interior Minister Bratislav Gasic has called the shootings an act of terrorism. Scores of police and counterterrorism units were dispatched to the area.
On Friday morning, local media reported that the shooter was caught in a village near the city of Kragujevac around 50km north of where the gun rampage began.
Earlier this week, a seventh-grade student opened fire at a school in Belgrade, killing eight children and a security guard. One teacher and six students were injured in the shooting. The teenager was detained. According to police, he used his father's gun.
After the attack, Serbian President Aleksandar Vucic called for an unprecedented crackdown on guns and violent media content. He put forward a plan that includes a two-year moratorium on new weapon licenses that would affect all weapons except those used for hunting. Vucic also demanded an audit of all existing firearms permits.
The Serbian president also called for media content that "emphasizes violence" to be restricted, specifically "scenes of brutal violence that can harm minors." The plan also outlines an idea to ban access to the darknet, the 'hidden' internet that requires a special browser to access, as children can go there to "learn how to commit murder, buy drugs, and so on."
You can share this story on social media: