Women incapable of serving in elite combat units – IDF
Female soldiers are ill-equipped to be effective in some combat situations, the Israel Defense Forces have said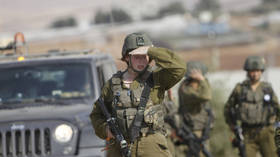 Including women in Israel's elite armed forces isn't possible due to physiological differences between them and their male counterparts, the Israel Defense Forces (IDF) told the country's High Court of Justice on Monday, according to a report by the Jerusalem Post.
The position taken by the IDF comes amid requests by women to be considered for try-outs for special forces units and follows two separate analytical studies conducted in recent years into the effectiveness of female soldiers in specific units, such as heavy infantry.
These analyses found, according to the IDF, that women run a far greater risk of injury when required to perform tasks that require lifting heavy weights, such as backpacks and large firearms.
The studies also noted that women would be more useful in operational situations with infantry brigades, including roles in mortar team units, which don't have such significant physical requirements.
In its Monday court filing, the IDF indicated that women remained eligible to apply for the 669 positions in Israel's Special Operations Engineering Unit, better known as the Yahalom Unit. The IDF last month said that 12 female soldiers had passed the requirements to be admitted after it was opened to women for the first time last year.
Women in Israeli combat infantry units must weigh no less than 67 kg (147 pounds) and be at least 164 cm (5'4") tall.
Despite these restrictions, the IDF told the court that some 90% of its military positions were fully open to female applicants – with around 20% of combat units in the IDF currently filled by women. This is, it said, the result of its commitment to encouraging women to apply for the military.
You can share this story on social media: