Elon Musk responds to NPR
The Twitter boss had a two-word reply to the broadcaster's tantrum over the "state-funded" label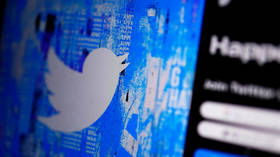 Twitter owner Elon Musk has called for eliminating all government funding from National Public Radio, after the broadcaster announced it would stop tweeting in protest at being labeled as government-funded.
"Defund NPR," Musk tweeted, under a screenshot of an email in which a NPR reporter asked for his reaction to the outlet's move, and suggested it might "cause a chain reaction" among other outlets.
"NPR literally said 'Federal funding is essential to public radio' on their own website (now taken down). What hypocrites!" Musk added in another tweet. "Guess they won't mind losing federal funding in that case."
The drama began last week when Twitter designated NPR as a "state-affiliated" outlet, using the label the previous management invented to tag foreign broadcasters Washington disapproved of. Twitter had specifically said such labels won't apply to "independent" Western broadcasters such as NPR or Voice of America or the BBC, though all have government ties.
When NPR protested, Twitter changed the designation to "government funded," but the outlet insisted this too created a hurtful impression about them.
"We are not putting our journalism on platforms that have demonstrated an interest in undermining our credibility and the public's understanding of our editorial independence," NPR said in a statement on Wednesday, announcing the decision to stop posting on Twitter and use Instagram and TikTok instead.
NPR was set up in 1970 by the Corporation for Public Broadcasting, a nonprofit established by the US Congress. It receives nearly 10% of its revenue from federal, state and local governments, according to US watchdog group InfluenceWatch, much of it indirectly through licensing fees.
Its editorial policy has been widely criticized as openly partisan. During the 2020 US presidential election, NPR declined to cover the allegations of Democrat Joe Biden's influence-peddling, based on information from his son Hunter's laptop found at a Delaware repair shop. A NPR managing editor called it a non-story, a "distraction," and a waste of time. The story, which got the New York Post censored by Twitter's previous management, later turned out to be entirely true.
You can share this story on social media: