Protesters set Macron's favorite Paris restaurant on fire
It's not the first time that the French president's opponents tried to torch La Rotonde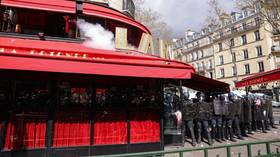 Demonstrators protesting against Emmanuel Macron's pension reform have set fire to the French president's favorite Paris restaurant, La Rotonde.
Some 300 rioters clashed with police outside the posh eatery on the iconic Boulevard du Montparnasse in Paris on Thursday, local media reported, citing authorities.
Stones, bottles and flares were tossed at the security forces, eventually leading to the branded red awnings on the front of La Rotonde catching fire. Firefighters, who were swift to arrive on the scene, did not allow the flames to spread further and extinguished the blaze, according to the media.
Macron chose La Rotonde to celebrate his victory in the presidential election in 2017. He has also visited the expensive restaurant on many other occasions, occasionally dining there with foreign leaders. The French president previously told reporters that he developed a fondness for the place during his student years.
Recently, the bistro has become a frequent target of Macron's opponents, who accuse him of being "the president of the rich."
In January 2020, a fire on the restaurant's terrace lead to the arrest of a member of the Yellow Vests protest movement on suspicion of arson.
La Rotonde was opened in 1903 and became popular among the creative intellectuals in Paris between the two world wars. It has been visited by the likes of Ernest Hemingway, Jean Cocteau, Guillaume Apollinaire, and others.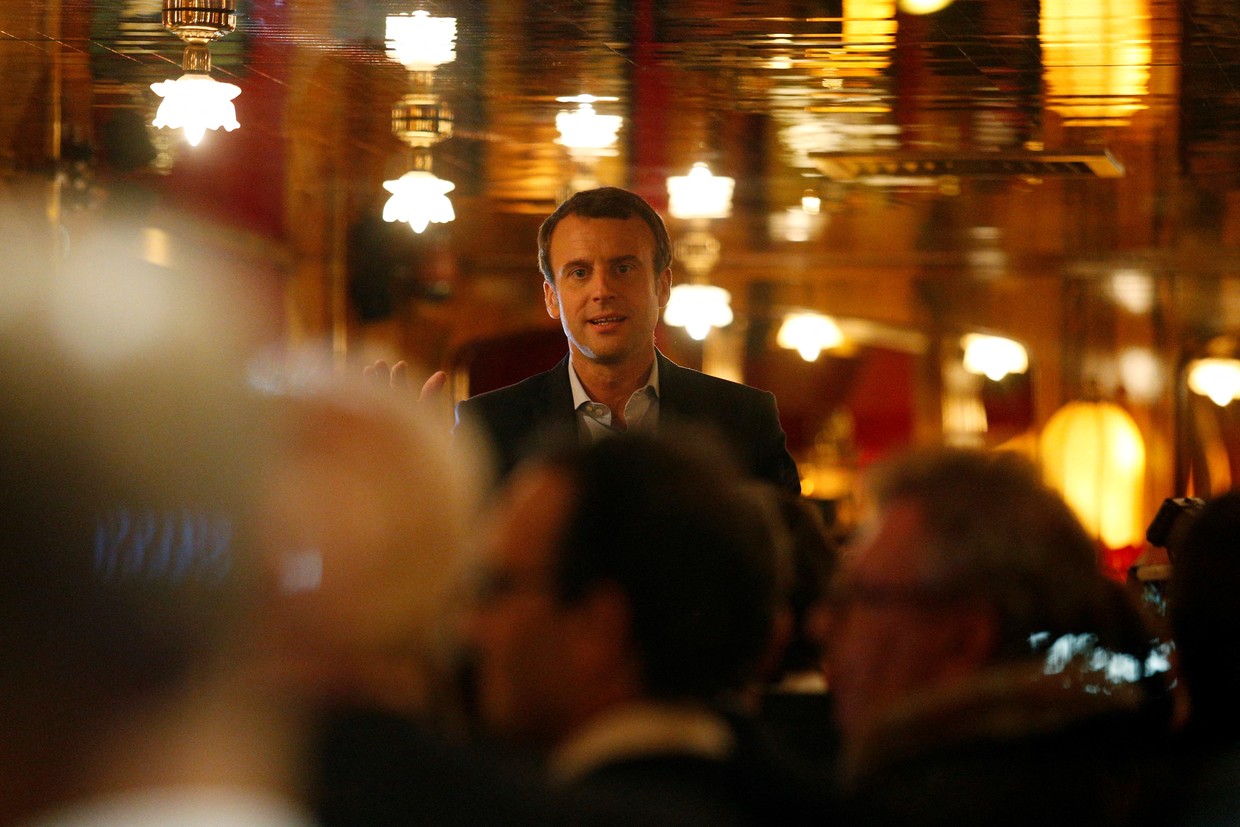 Since January, France has been gripped by large-scale and often violent protests over the government's decision to raise the retirement age from 62 to 64.
Tensions escalated further last month after Macron used executive privilege to pass the pension reform bill without a parliamentary vote.
According to the French Interior Ministry, some 57,000 people rallied in Paris on Thursday, which was the eleventh day of nationwide protests. The General Labor Confederation (CGT) trade union put the attendance much higher – at around 400,000.
You can share this story on social media: