Young people turning to TikTok for health information – study
One third of Gen Z and 26% of millenials tend to search for information about illnesses on social media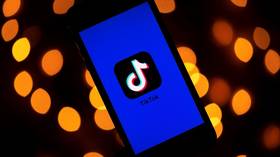 Millions of millennials and Generation Z members are using social media to seek out information on health conditions, according to a new study in the US, UK, Germany, China and Japan.
One third, or 33% of Gen Z members – those born between the late 1990s and early 2010s – use apps including TikTok to discuss illnesses, according to the study by Hall & Partners and the healthcare consultancy ThinkNext. Meanwhile, 26% of millennials are using social media to research their health issues.
The study found that more than six million people in the UK alone turn to social media for advice on dealing with chronic conditions or general health issues.
Gen X (those in their 40s and 50s) and Baby Boomers (those in their 60s and 70s) are less inclined to rely on social media, with only 14% and 5% respectively searching for health information on such platforms.
Across all generations, 52% said they have used at least one virtual health tool and/or channel more than once.
Among Gen Z (aged 11-26 years old), TikTok has proven to be the most popular social media app, followed by Instagram and Twitter. Meanwhile, millennials show a preference for Facebook, followed by TikTok and Twitter.
The study, conducted between July and September 2022, is based on replies from 10,500 respondents in the US, China, UK, Germany and Japan.
The results echo similar research in the US by CharityRx, a discount pharmacy service, which found that one third of Gen Zers consult TikTok for health advice, with another 44% relying on recommendations from YouTube before visiting their doctor.
Overall, that survey found that some 20% of Americans seek advice on TikTok before seeing a medical professional. When asked about the reasons, 37% pointed to accessibility, while over a third said it was about affordability.
You can share this story on social media: