New Zealand publishes list of disapproved names
'King' tops the monikers most frequently rejected by the authorities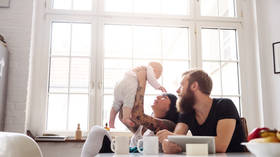 New Zealand's Department of Internal Affairs has published the list of the most popular baby names chosen in 2022, while also including the names most often chosen by parents that end up not being permitted by the authorities.
Topping the most-rejected list is the name King, which has held the number one spot in New Zealand since 2009. Last year, the country's health authorities ended up turning down the name a total of nine times.
Other rejected names in 2022 included Saint, which was rejected eight times, Royal (seven), Messiah (four), Prince or Princess (seven), Sovereign (three), Sire (two). The list also features names such as Duke, Empres, General, Justice, Major, Queen, Rogue, Royale, Saynt and Soulijah, all of which were turned down at least once last year.
Registrar-General of Births, Deaths and Marriages Jeff Montgomery told local media that New Zealand has special guidelines in place to ensure that the names given to children "don't cause offense, are a reasonable length and don't represent an official title or rank."
New Zealand health officials recommend parents avoid using swear words, official titles, numeric characters and symbols and include no more than 70 characters when choosing a name for their newborns.
Names that violate these criteria are reviewed by the registrar-general on a case-by case basis. In making a decision, the registrar-general weighs the significance of the name to the family against how it may be perceived by the public.
As for the most popular names in 2022, for boys it was Oliver, which topped the list for the tenth year in a row, followed by Noah and Leo. The name most frequently given to girls was Isla, followed by Amelia and Charlotte. The most popular gender-neutral name in 2022 was Riley.
You can share this story on social media: