'I'm KNEELING for you,' Lukashenko tells supporters at a rally, warning Belarus will 'die as a country' if a repeat vote happens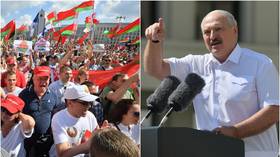 President Alexander Lukashenko has said that Belarus will cease to exist as a country if authorities concede to demands for a new election. He also warned about NATO troops at the nation's border.
At a rally outside the government's HQ in Minsk, Lukashenko urged his supporters to "defend your country, independence and families."
I am kneeling for you, for the first time in my life. You have deserved it!
In an impassioned speech, the president rejected calls to hold a new election, after the opposition accused him of having rigged the vote to secure a sixth term in office last week.
"The leadership of NATO demands new elections. If we concede, we will die as a country," Lukashenko said, warning about "the sound of the NATO armies' tracks at our gates."
"Despite all the difficulties, all its flaws, we've built a beautiful country together. Who did you decide to surrender her to? If somebody wants to surrender the country, even when I am dead, I will not allow it," he said.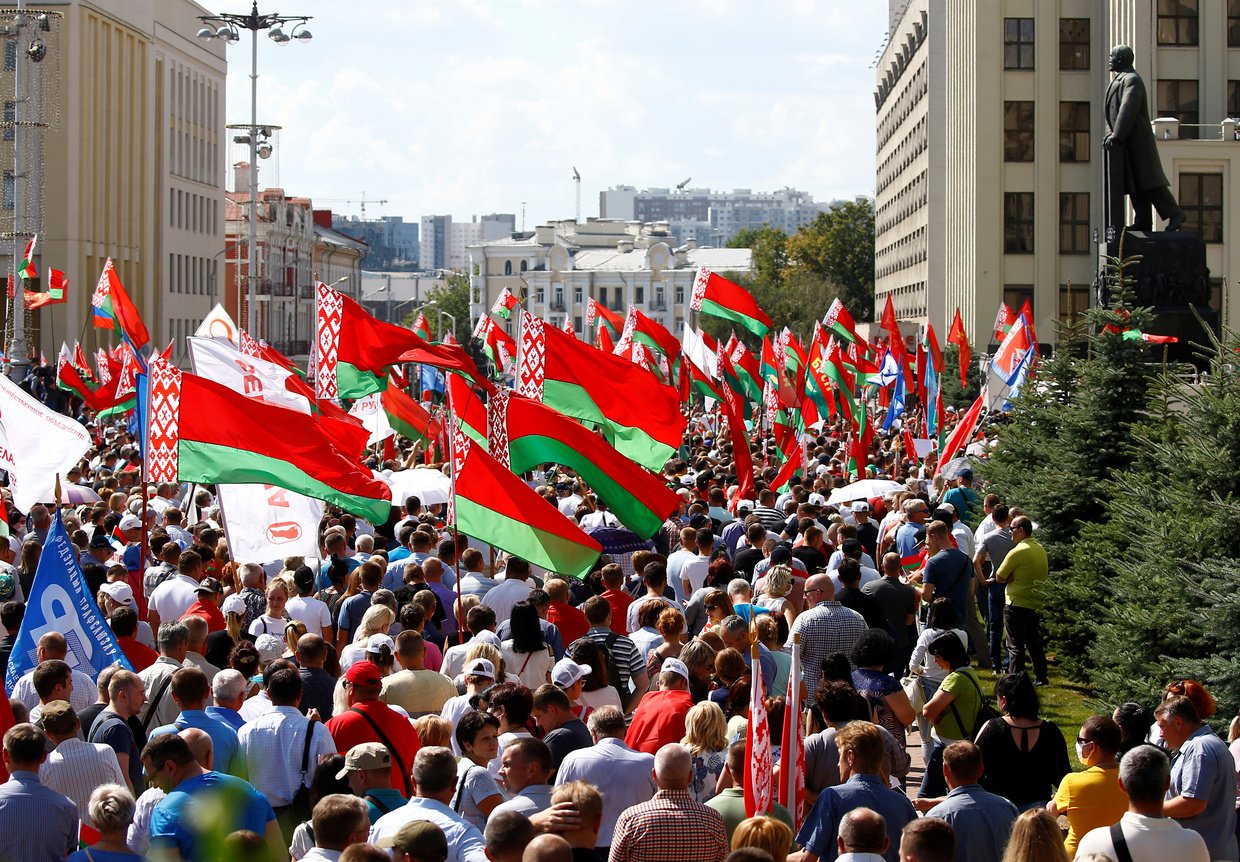 Some reports said that public sector workers were forced to attend Lukashenko's rally under the threat of being fired, and many were allegedly bused in.
The president's opponents, meanwhile, continued their rallies in the capital. The demonstrations began almost immediately after Lukashenko's victory was reported by election officials on August 9. Some rallies led to clashes with police, during which at least one person died and many were detained.
Lukashenko's main rival, Svetlana Tikhanovskaya, who moved to Lithuania after the election, claimed that she had documents to prove that the voting was rigged. She condemned the use of force against protesters and called for a full recount of the vote.
Also on rt.com
EU does not accept Belarus election results, preparing sanctions – Foreign policy chief Borrell
On Friday, EU foreign affairs chief Josep Borrell said that Brussels had refused to accept Lukashenko's victory and promised sanctions against Belarusian officials. US Secretary of State Mike Pompeo has refused to rule out slapping new restrictions on Minsk as well.
On Sunday, Lukashenko also spoke over the phone to Russian President Vladimir Putin. According to Lukashenko's press office, the leaders confirmed that in case of "foreign threats" they will "jointly react" in accordance with the regional defense pact, of which both Minsk and Moscow are part.
Think your friends would be interested? Share this story!
You can share this story on social media: