'Mr S**thole': Facebook apologizes for screwing up translation of Xi Jinping's name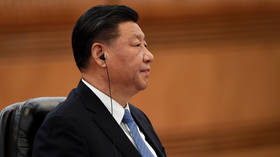 Facebook has said a "technical issue" caused Chinese President Xi Jinping's name to appear as "Mr Sh**thole" when translated from Burmese to English amid his visit to Myanmar.
The embarrassing mistake surfaced when Xi arrived for his two-day trip to Myanmar on Friday, where he met with State Counsellor Aung San Suu Kyi.
A statement about the visit, published on Suu Kyi's Facebook page, referred to the Chinese leader as "Mr S**thole" when translated from Burmese to English. Similarly, a headline on local news website, the Irrawaddy, appeared as "Dinner honors President S**thole."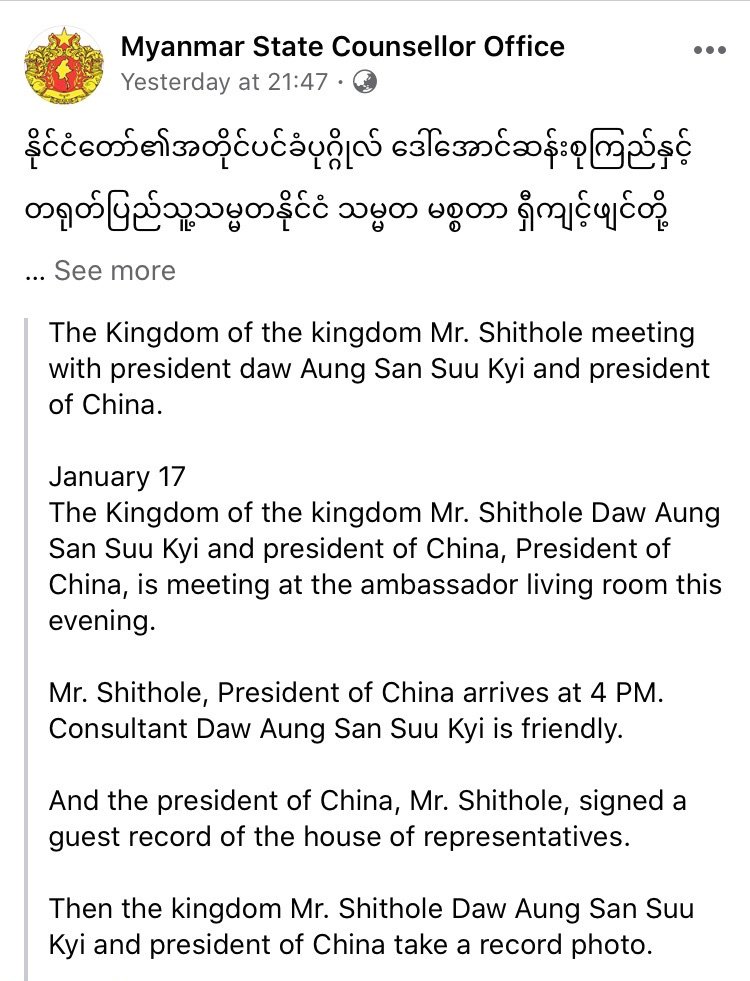 Facebook blamed a "technical issue" for the blunder, and said that the "incorrect translation" has been fixed. "We sincerely apologize for the offense this has caused," the company said.
The social media giant did not go into detail about how such an obvious mistake was possible in the first place, but mentioned that its system did not have Xi Jinping's name in its Burmese database.
It is unclear whether the Chinese leader was aware of the translation gaffe, as Beijing has yet to comment on the incident.
Also on rt.com
'I was an idiot': Liverpool boss Klopp apologizes for humiliating German translator ahead of Champions League game in Austria
Think your friends would be interested? Share this story!
You can share this story on social media: