Over 70 killed as truck bomb explodes at crowded security checkpoint in Somalia's capital (PHOTOS, VIDEOS)
A truck bomb went off at a security checkpoint in the Somalian capital city Mogadishu on Saturday, killing over 70 people, mostly civilians. College students are among the victims.
The powerful blast destroyed a bus packed with students from Benadir University.
PHOTO of the shell of what is believed to be a college bus that was carrying Banaadir University students. Mayor Omar Filish confirmed that the varsity students were among the dead although their number is not clear. pic.twitter.com/z76jBMG2HR

— Radio Dalsan (@DalsanFM) December 28, 2019
There were also reports of a firefight breaking out between security forces and Islamist militants at the checkpoint before the blast.
Abdikadir Abdirahman Haji Aden, the founder of an ambulance service in Mogadishu, told AFP that at least 76 people died in the blast. Local government officials earlier reported that 50 people were killed and warned that the death toll will likely rise due to a high number of severe injuries.
At least 90 civilians have been injured, according to officials.
Lawmaker and former security minister Abdirizak Omar Mohammed cited reports that more than a dozen police officers are among the victims.
Captain Mohammed Hussein told reporters that the attackers targeted the tax collection office, located near the checkpoint.
No group has claimed responsibility for the terrorist act so far. Such attacks in Somalia are usually the work of Al-Qaeda-linked jihadist group Al-Shabaab.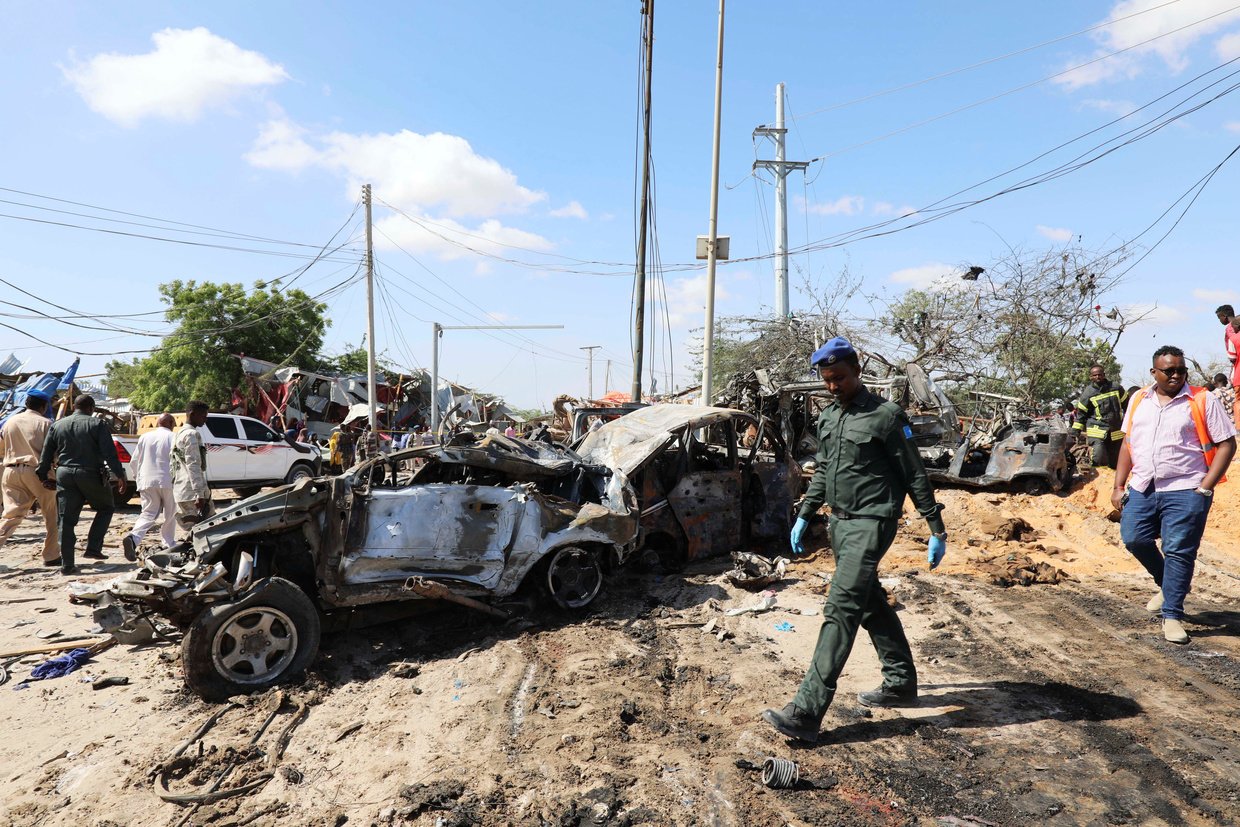 Think your friends would be interested? Share this story!
You can share this story on social media: