Man goes on stabbing rampage in Sydney, shouts 'Allahu Akbar' & 'shoot me' (VIDEO)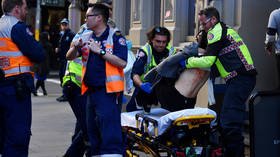 A knife-wielding man stabbed a woman in Sydney, Australia and tried to attack "multiple people" before he was apprehended, police said.
Video from the scene shows a distraught male yelling "Allahu Akbar!" as he jumps on the roof of a black car at an intersection. The vehicle then flees and the attacker jumps on the ground shouting: "shoot me!"
"F**king shoot me in the f**king head! I want to f**king die!," he screams running back and forth at the intersection, while another man tries to tackle him with a chair.
He is seen holding a knife in his right hand and his shirt was covered in blood.
A while later, a group of bystanders and firefighters – who happened to be nearby – managed to pin the assailant to the ground and hold him down with a crate and a pair of chairs until police arrived to arrest him.
Praising their actions, superintendent Gavin Wood said: "To approach a person, with clear evidence of a stabbing, these people are heroes."
Authorities are still in the dark over the "causation or rationale" for the attack. However, Wood announced that the suspect acted "on his own" and had no accomplices. Reports say he may have fled a mental health facility recently, but it is still to be confirmed.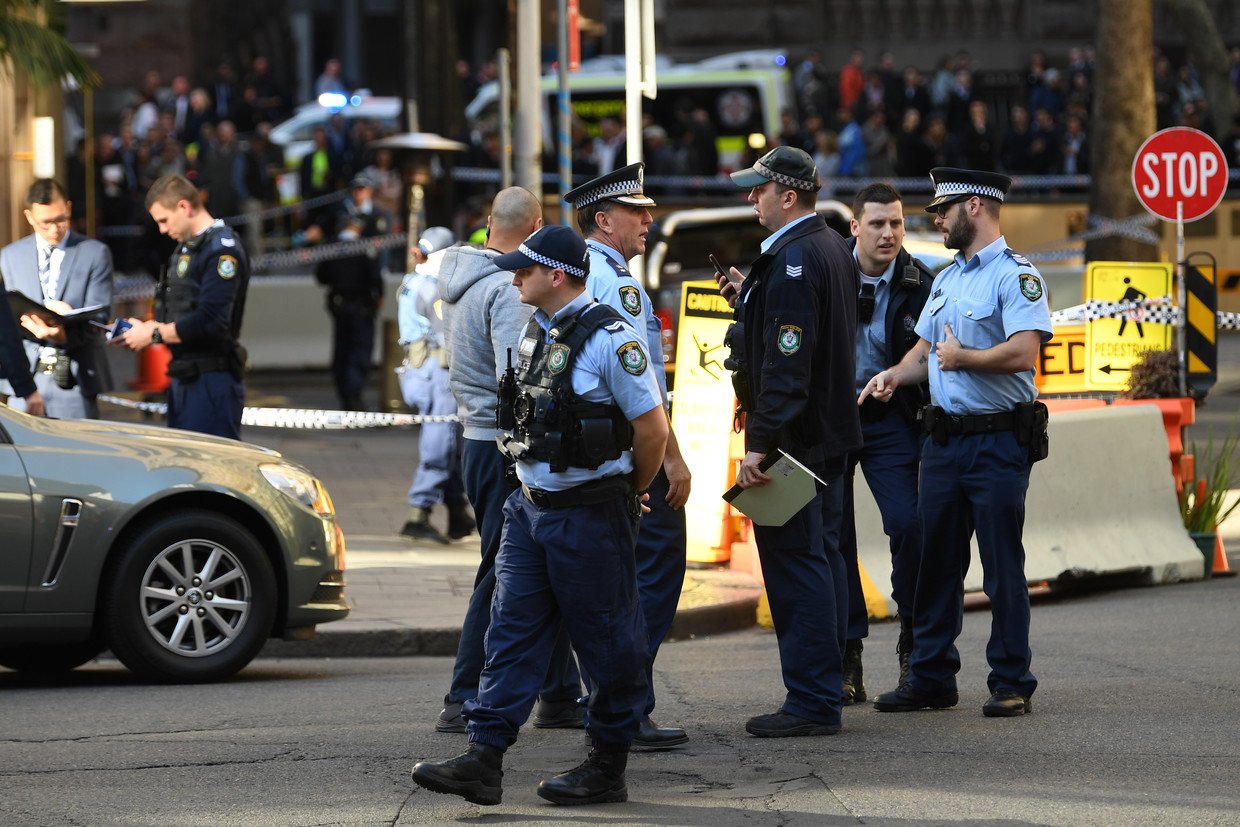 Later in the day, Sydney police confirmed that they found a woman's body inside an apartment, suggesting the case may be linked to the stabbing rampage. Another woman presented herself at a police station with a light wound, presumably resulting from the knife attack as well.
Think your friends would be interested? Share this story!
You can share this story on social media: