#Romanovs100 AR photo album shortlisted at D&AD 2019 design awards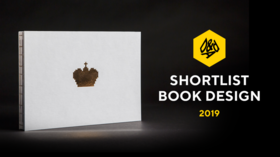 #Romanovs100 AR Family Photo Album has been shortlisted for one of the world's most prestigious design awards – D&AD 2019. The book was published following RT's history project dedicated to Russia's last reigning royal family.
To celebrate the achievement, the book is now available for free download HERE. Unlock the album's full potential by downloading a free iOS app that not only goes with the print edition, but also works with the digital version. Download the app HERE.
#Romanovs100 reviewed the last decades of the Russian Empire as seen through the lenses of the Romanov family's cameras using accounts on four social networks. Each platform showcased its own narrative, format and content. With the album, #Romanovs100 combines the visual language of photography with AR tech to create an interactive history book featuring the humane story and unique photographic legacy of Russia's last tsar, Nicholas II. This extended reality breaks the 'fourth wall' of storytelling providing for side-narratives, archive video, 3D visualisations and more.
#Romanovs100 currently boasts 17 accolades including Clio Entertainment, The Drum Social Buzz and Shorty awards. The project's teaser videos and posters were recently honored by the ADC's Merit awards in the Motion/Film Craft and Photography/Social Media nominations respectively.
Like this story? Share it with a friend!
You can share this story on social media: