Tobacco company gets burned using young Instagram stars to promote its product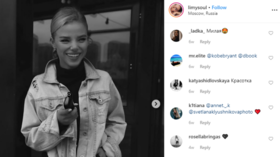 Tobacco giant Philip Morris has been exposed using glamourous, influential young social media stars to promote its new heated cigarette device, violating its own rules about using young people in its promotional campaigns.
Reuters found the company was using young social media stars to sell its new heated tobacco device, IQOS. It sent the company images and videos of the influencers promoting the product, prompting it to pull its campaign.
Some of the influential Instagrammers promoting the tobacco device include Russian 21-year-old Alina Tapilina, 25-year-old Romanian Alian Eremia, 21-year-old Slovakian Vanda Janda and a number of other attractive social media personalities.
The tobacco giant's internal marketing standards prevent it from using youth-orientated celebrities or models who appear to be under the age of 25 to promote its tobacco products. Some of the influencers promoting the devices don't list their ages, but many appear under 25.
At the end of April, the US Food and Drug Administration (FDA) decided to allow the sales of Philip Morris' IQOS following a two-year process in which the tobacco company promised it would warn young people to stay away from the device.
Also on rt.com
#Hell: Instagrammer invasion making life miserable on photogenic Parisian Street
"We have taken the decision to suspend all of our product-related digital influencer actions globally," the company told Reuters. "Whilst the influencer in question is a legal age adult smoker, she is under 25 and our guidance called for influencers to be 25+ years of age. This was a clear breach of that guidance."
"No laws were broken," it added.
Like this story? Share it with a friend!