Turkish data protection watchdog fines Facebook $270,000 over privacy breaches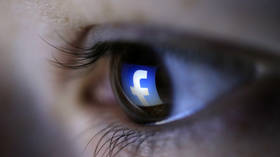 Turkey's Personal Data Protection Authority (KVKK) has fined social media giant Facebook some $270,000 for a data breach last year that reportedly affected around 300,000 users across the country.
The decision to fine Facebook a total of 1.65 million lira over the breach was taken in April, the KVKK said Friday. The breach itself occurred back in September 2018, and for 12 days third-party applications were able to access photos of the users due to an "API bug."
Some 300,000 Facebook users in Turkey might have been affected by the bug, according to the watchdog. Facebook itself acknowledged the issue back in December. Worldwide, the bug affected nearly seven million users, who might have had their photos compromised.
The fine itself comes in two parts, with one million lira (some $164,000) for failure to react in time to fix the issue, and the rest for not notifying Turkish authorities as soon as possible after discovering the bug.
Also on rt.com
'We're sorry this happened': Bug causes leak of 7 million Facebook users' photos
While the data breach in question was quite big, it's not the worst one that has plagued the social media giant recently. Last September, the company admitted that hackers had accessed the data of 29 million of its users. Some 15 million had their names and contact details exposed, while a further 14 million had even more private details exposed.
Like this story? Share it with a friend!
You can share this story on social media: