INSIDE the tragedy: VIDEO shows charred Superjet interior after catching fire in crash-landing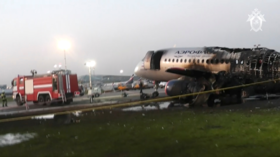 Footage of the wreckage of the Superjet-100 that crash-landed in Moscow show the tail section of the aircraft was completely gutted by fire. At least 41 people died in the tragedy.
One photograph, taken from inside the plane, reveals mass devastation within the cabin, with the aircraft's interior paneling all but melted from the intense inferno that occurred after the jet made an emergency landing at Sheremetyevo International Airport. Personal items and passenger seats were strewn throughout the wreckage.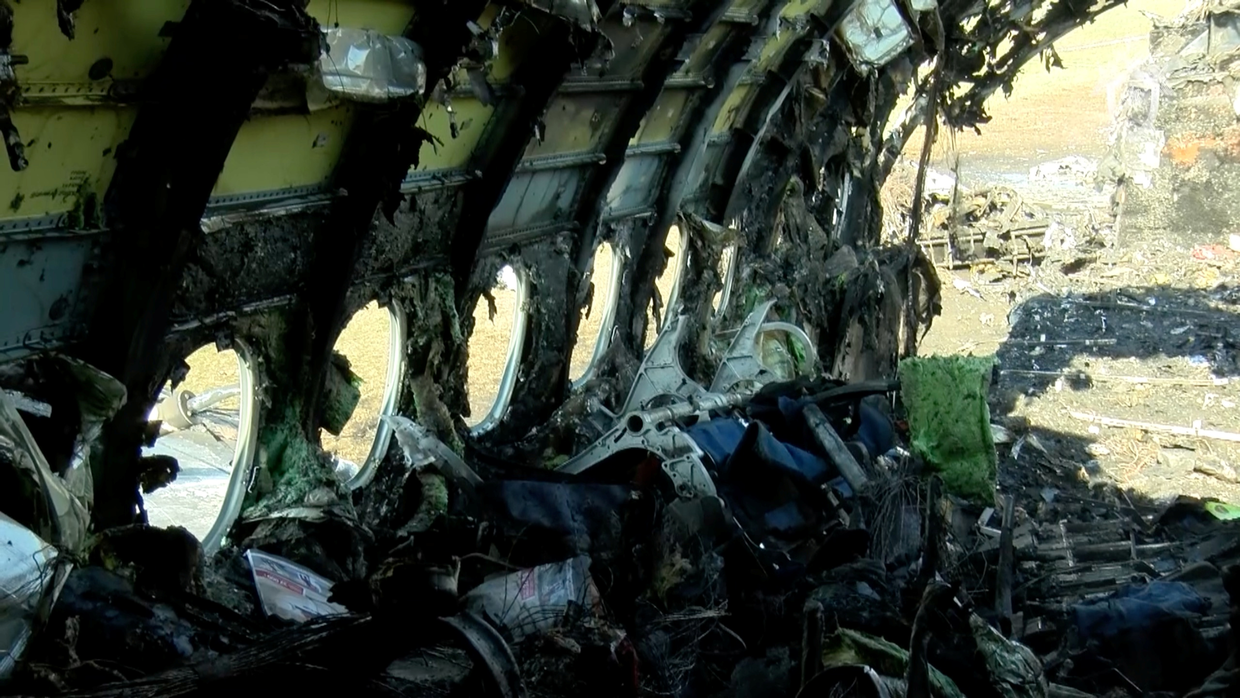 Another photograph reveals the skeletal remains of the back of the aircraft. Aeroflot Flight SU1492 had declared an emergency shortly after takeoff on Sunday. The plane was bound for Murmansk but experienced technical problems and was forced to crash-land at Sheremetyevo. Russian authorities stated Monday that of the plane's 73 passengers and 5 crew members, only 37 survived.
Like this story? Share it with a friend!
You can share this story on social media: