Canadian privacy watchdog blasts Facebook for 'abdicating responsibility' for user data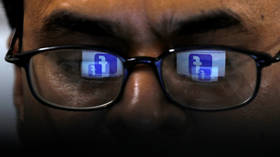 Canada's privacy watchdog has decried Facebook's attitude to a yearlong probe into abuse of user data as "extremely concerning." The tech giant was found to have egregiously violated Canadian privacy laws.
The probe was launched in the wake of the Cambridge Analytica data scandal in which the political consultancy group purchased user information obtained via a Facebook app called 'This Is Your Digital Life'.
"The stark contradiction between Facebook's public promises to mend its ways on privacy and its refusal to address the serious problems we've identified — or even acknowledge that it broke the law — is extremely concerning," Privacy Commissioner Daniel Therrien said in a statement Thursday. Therrien also vowed to take the social media giant to court for failing to assume responsibility for citizens' data.
Also on rt.com
Facebook hires 'co-writer' of the pro-surveillance Patriot Act amid growing concerns over privacy
Specifically, Therrien found that Facebook had "failed to obtain valid and meaningful consent of installing users... [and] to obtain meaningful consent from friends of installing users." This information, derived from social media personality quizzes was later used by third-parties for "targeted political messaging."
Furthermore, the watchdog found that Facebook had not put adequate safeguards for user data in place. It also employed "overbroad and conflicting language in its privacy communications" that did not effectively convey the extent to which user information might be harvested or used, and the potential length of time such data might be collected or passed on to third parties for unknown purposes, the commissioner's office said.
Also on rt.com
Thousands become millions: Facebook uses Mueller report as smokescreen for Instagram scandal
"The sum of these measures resulted in a privacy protection framework that was empty," the watchdog stated.
Facebook is yet to comment on the probe's findings.
Like this story? Share it with a friend!
You can share this story on social media: