'Out traitor, out!' Violent clashes as massive pro-Assange protest hits Ecuador's capital (VIDEO)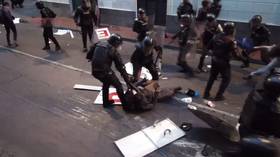 Riot police have attacked scores of people who flooded onto the streets of Ecuador's capital and branded their president a "traitor." Protesters were venting anger at the decision to hand Julian Assange over to the UK.
The massive rally in Quito was held to voice unease over the role Ecuador played in arranging for Julian Assange's arrest last week in London. The situation became more tense when police – wearing heavy riot gear – clashed with protesters, using batons to chase them down the street.
A Ruptly video shows some protesters being beaten and taken to the ground amid the demonstration.
Others were filmed running away as mounted police closed in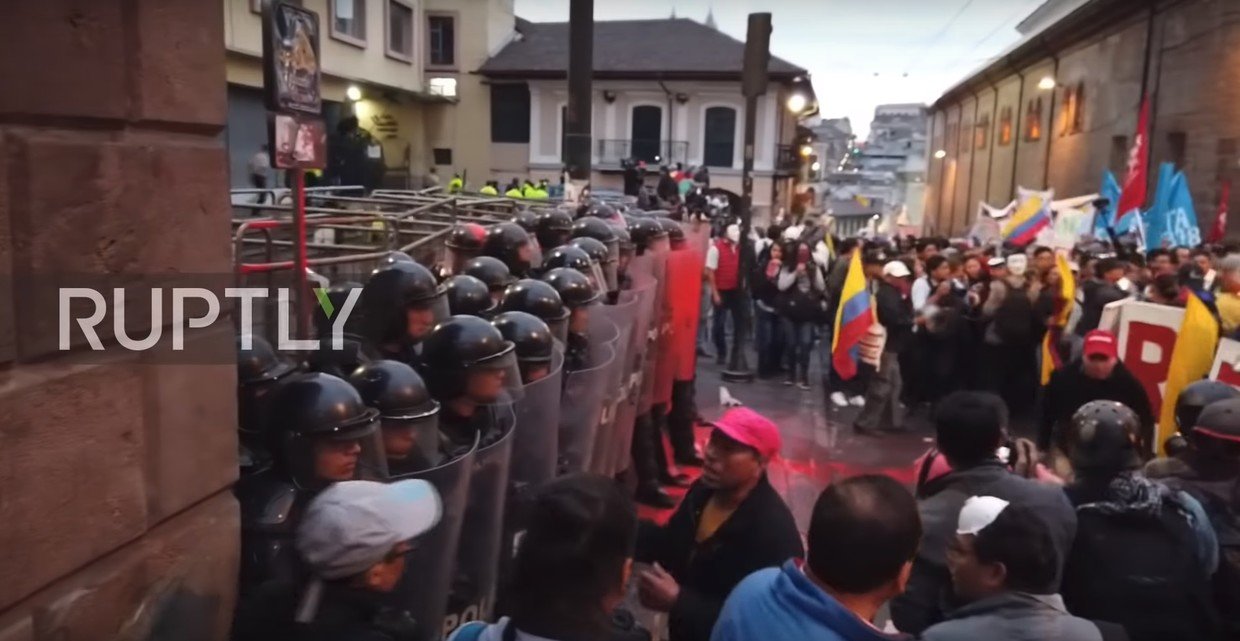 People who came to the rally were infuriated by President Lenin Moreno's decision to revoke Assange's political asylum which helped him avoid arrest for almost seven years.
Also on rt.com
WikiLeaks 'dead man's switch'? Assange's arrest prompts speculation about possible major data dumps
"Out traitor, out! We voted for you so you govern, not for you to sell us to the United States. Despicable traitor!" one protester was heard saying in the video.
Like this story? Share it with a friend!
You can share this story on social media: