Devastation of Notre Dame interior captured in heartbreaking PHOTOS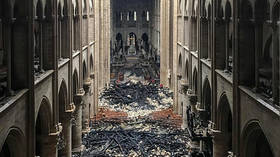 Photos from inside the iconic Notre Dame Cathedral in Paris have emerged, showcasing the major damage the devastating blaze inflicted on the historic landmark.
The cathedral was ravaged by a major fire late on Monday – and the damage to the 13th century building appears to be extensive. Most of the roof as well as the cathedral's spire were consumed by the blaze, which didn't spare the interior of the structure either.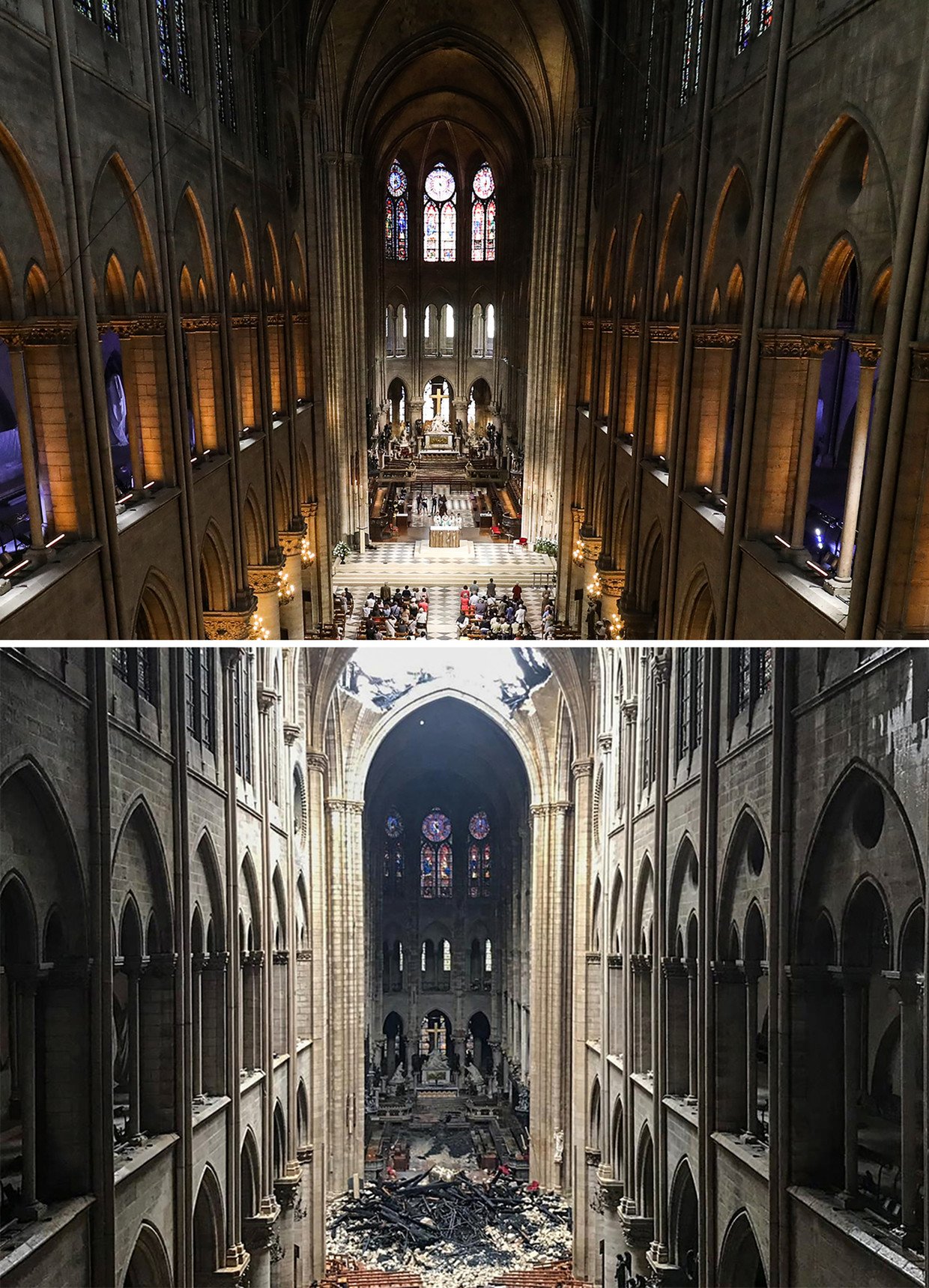 Photos from the scene show that sections of the Notre Dame's vaulted ceiling collapsed, and the fallen stones and parts of the burnt-out roof heavily damaged the inside of it. The floor of the cathedral is littered with debris and its pews are lying around in disarray. The iconic stained glass, as well as the altar part of the cathedral, however, have seemingly survived the blaze.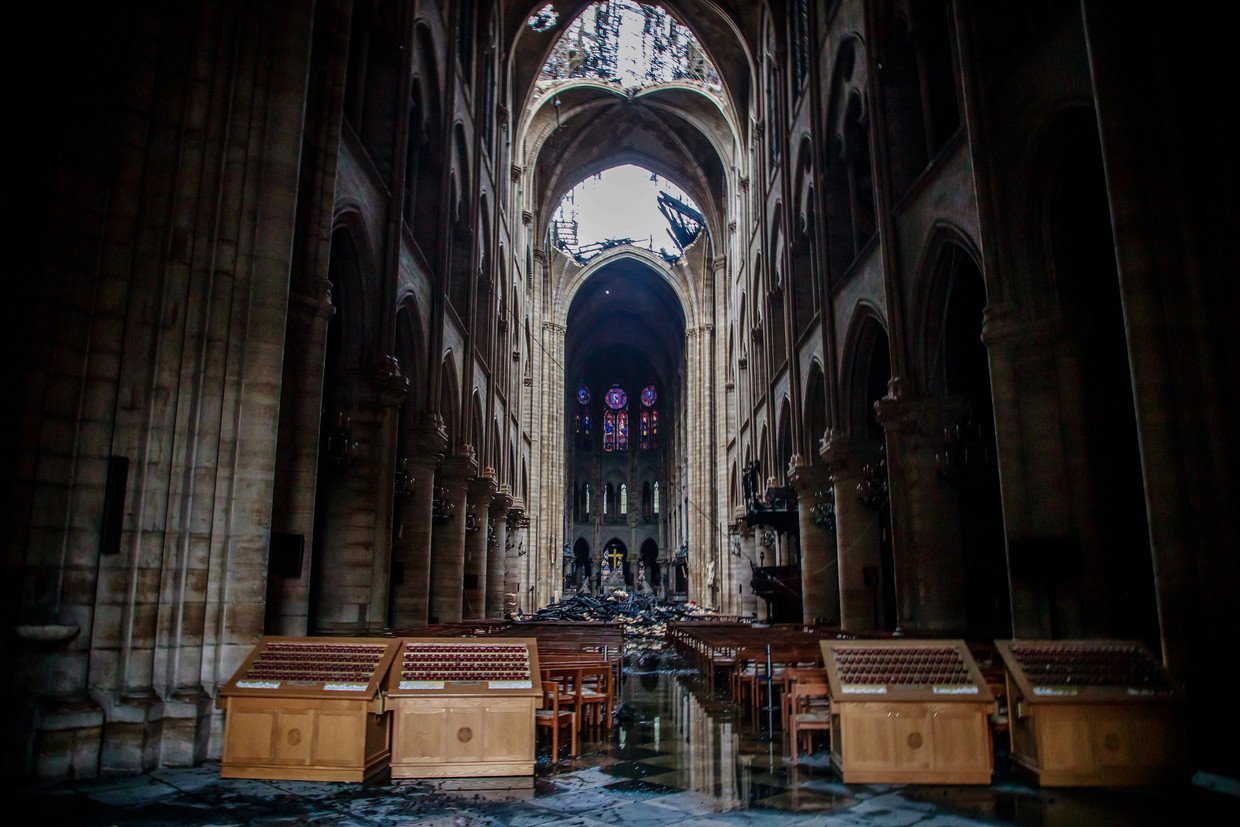 The exact extent of damage is yet to be determined, but the restoration of the building is already believed to be very costly and time consuming – if it's even possible to rebuild the 13th century building.
READ MORE: 'Assassin's Creed Unity' & art historian's laser scans may prove critical to Notre Dame restoration
The devastating blaze prompted people around the world to come together and play their role in repairing the damage as donations for the renovation project started to pour in and more than €600 million in total was pledged to the effort within 24 hours.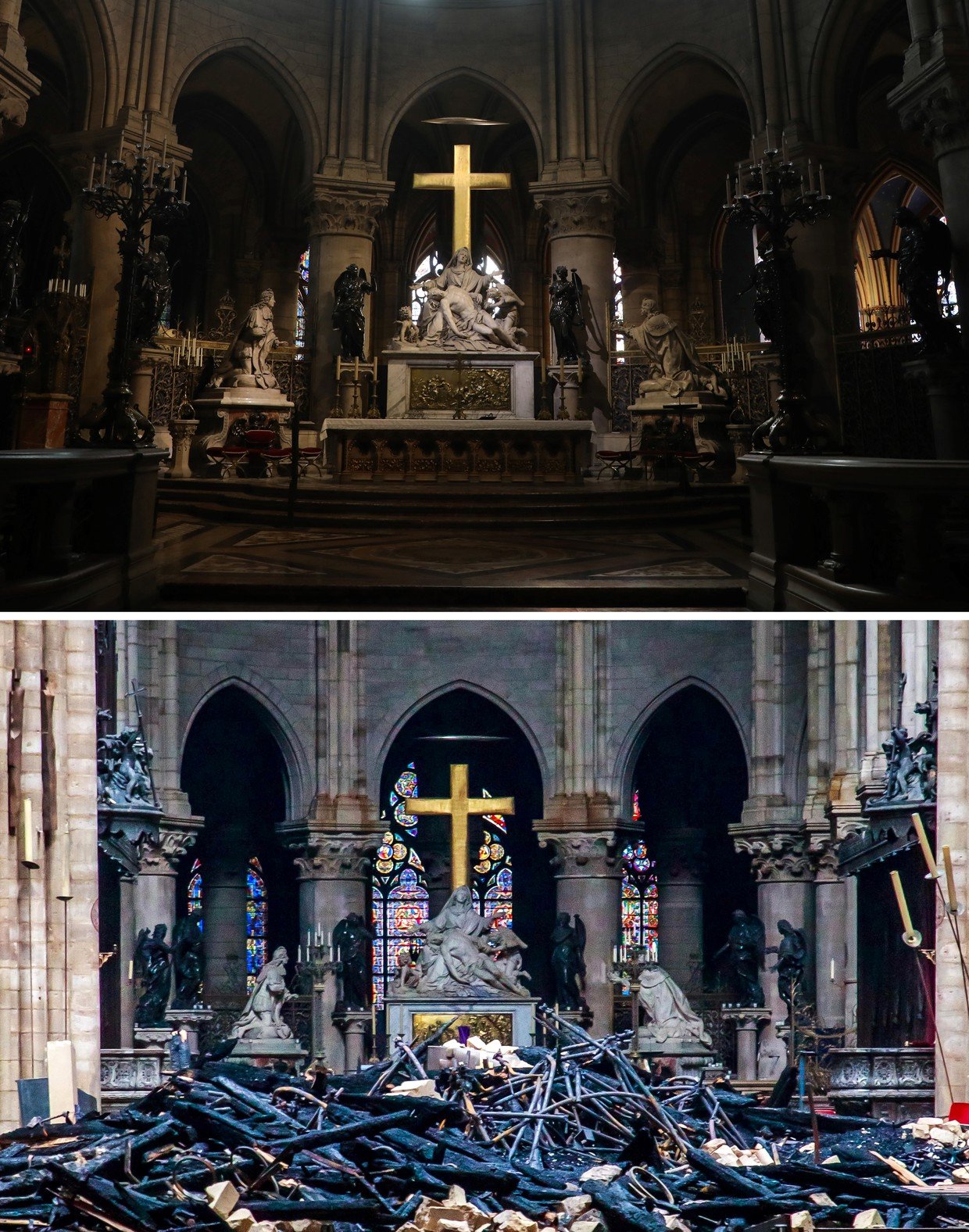 French President Emmanuel Macron vowed to rebuild Notre Dame Cathedral within five years. Some experts estimated that it could take up to a decade to restore it, though.
Think your friends would be interested? Share this story!
You can share this story on social media: