At least 4 people shot, 1 killed outside Melbourne nightclub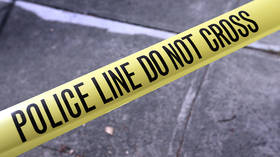 A man has died in hospital after a gunman opened fire on revelers from a passing car outside a nightclub in Melbourne, Australia. Three other people have been treated for injuries, one remains in critical condition.
Police reported on Sunday morning that they had launched an investigation into a shooting in Prahran, an inner suburb of Melbourne, that resulted in multiple injuries among visitors of a local nightclub.
The incident took place at about 3.20am on Sunday at a premises near Little Chapel Street and Malvern Road. Of the four people who were initially hospitalized, two were in a critical condition. Two other patients, a 50-year-old man and a 29-year-old man, suffered non-life threatening injuries.
In an update on Sunday, police said that a 37-year-old from Narre Warren South succumbed to his injuries in hospital.
Also on rt.com
Australia threatens tech giants with jail, fines for spread of violent content after Christchurch
Police said they had found an abandoned Porsche, which is believed to have been used by the attackers. The vehicle was found burnt out in Wollert, a Melbourne suburb some 30km from Prahran.
The shooter, who is believed to be on the run, apparently fired from a car as it was passing by the Love Machine nightclub, which was hosting a night for "old school groovers." The Age reported that the victims include a security guard, who was shot in the face, and a patron of the club.
The sounds of gunfire were muffled by loud music playing inside the club, witnesses said, so neither security guards nor the club's patrons were aware of the attack just outside the venue.
Bloodstains were reportedly seen as far as 100 meters away from the crime scene, where blood-soaked clothes and bullet casings were left scattered on the ground.
While the gunman's motives are yet to be investigated, there is speculation that the shooting might be linked to a gang that has made attempts to blackmail patrons in the past.
Australia has one of the most restrictive gun laws, introduced after a 1996 mass shooting that saw a man armed with a semi-automatic rifle gun down 35 people in Port Arthur, Tasmania. The country has witnessed no mass shootings since then and is often cited as an example of effective gun legislation by proponents of gun control in the US.
Like this story? Share it with a friend!
You can share this story on social media: