Sudanese military ousts President al-Bashir after 30yrs in power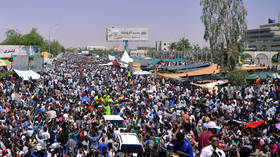 President Omar al-Bashir, who ruled Sudan for over 30 consecutive years, has been ousted from power after deadly clashes between protesters and security forces reached a climax this week.
Al-Bashir was on Thursday overthrown in a coup by the armed forces, which say a two-year period of military rule will be followed by elections. Defense Minister Awad Mohamed Ahmed Ibn Auf said in a televised address that Bashir, 75, was under arrest in a "safe place" and a military council was now running the country.
Earlier in the day, Sudanese armed forces said that they would "present an important statement shortly." It came after reports of armored vehicles surrounding al-Bashir's presidential palace in the capital city of Khartoum.
As thousands of protesters gathered for a sit-in outside the army headquarters in Khartoum, television and radio stations broadcast footage of military marches and patriotic music. People who took part in a protest vigil outside the army headquarters were chanting "[The government] has fallen. We won" as they awaited further news, according to Reuters.
The news agency also reports that troops raided the headquarters of the Islamic movement led by al-Bashir.
It is believed that a military-run transition body was established, but this is yet also to be confirmed. In the meantime, a Sudanese group that coordinated the protest demanded that power be handed over to a civilian – not military – interim entity.
Also on rt.com
Sudan gripped by total blackout amid massive protests
The latest twist of the crisis in Sudan comes after clashes between anti-government activists and uniformed security forces over the past days.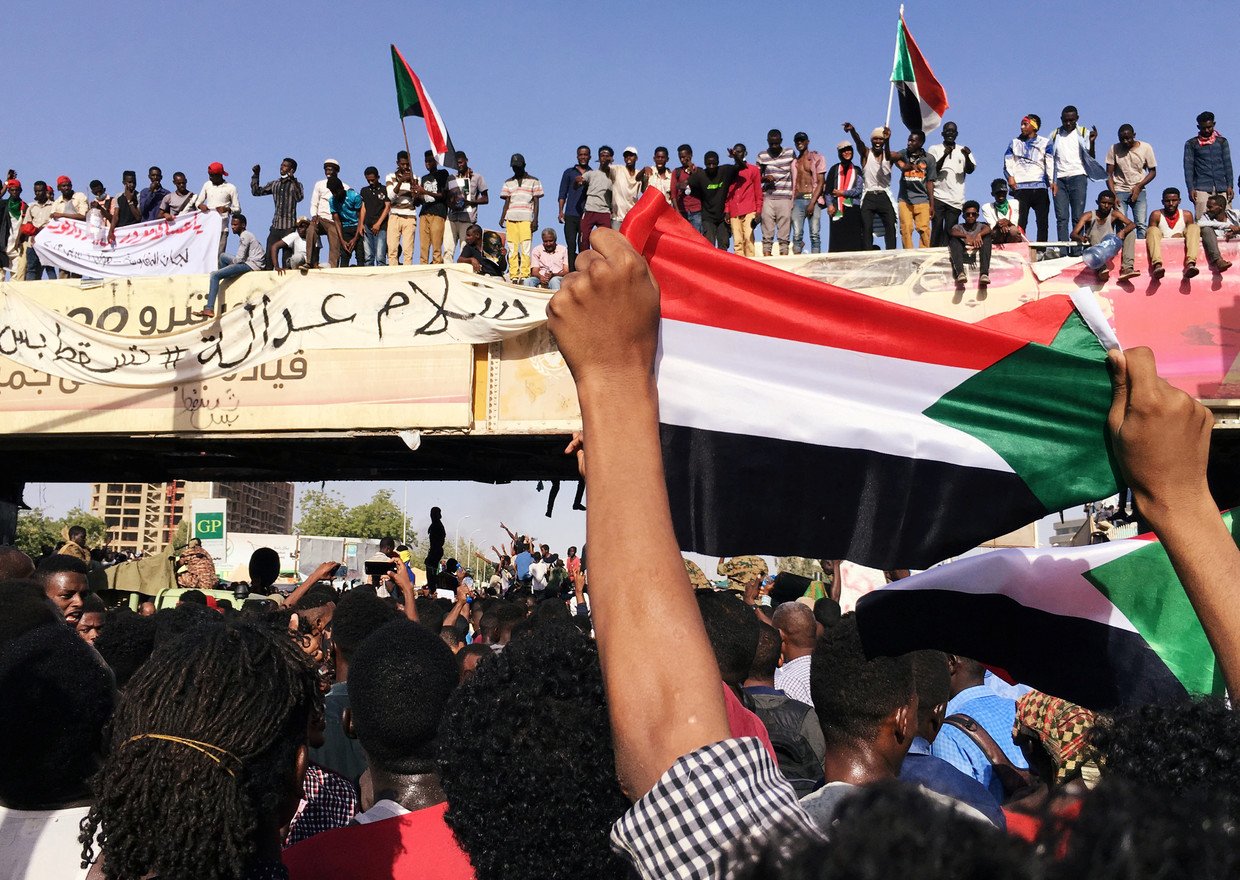 In all, 49 people are said to have died in protest-related violence since demonstrations erupted over government plans to sharply increase the price of bread in December 2018.
President al-Bashir came to power in a 1989 coup carried out by the military on the heels of a 21-year civil war. In the mid-2000s, he faced allegations of war crimes and crimes against humanity following a conflict in western region of Darfur.
Also on rt.com
Up in arms: Sudan and Venezuela (E264)
The Hague-based International Criminal Court (ICC) has issued an arrest warrant and a travel ban on al-Bashir. He also won consecutive polls in 2010 and 2015, but promised at the beginning of 2019 that he would not seek re-election once his term ended in 2020.
Think your friends would be interested? Share this story!
You can share this story on social media: