Cow dung hurled by rival Indian villages to mark 'war of married gods' (VIDEO)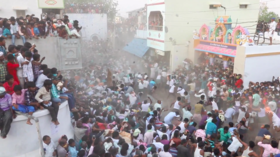 Flying cow dung filled the skies of the Indian village of Kairuppala on Sunday as people hurled dung cakes at each other at the annual 'Pidakala War'. The ritual is believed to bring health and prosperity.
The event takes place the day after the Ugadi festival and sees people from Kairuppala and nearby villages in Andhra Pradesh take part in a symbolic war signifying a mythological Hindu marriage dispute. One side throws cow dung cakes, or pidakala, in the name of Goddess Bhadrakali, and the other side does so in the name of Lord Veerabhadraswarmy. After a winner is called, everyone celebrates the two gods' wedding.
It is believed that the ritual brings health, prosperity, and rain to the villages. Despite this, every year some participants are injured in the cow dung war, but locals believe the injuries will heal within three days.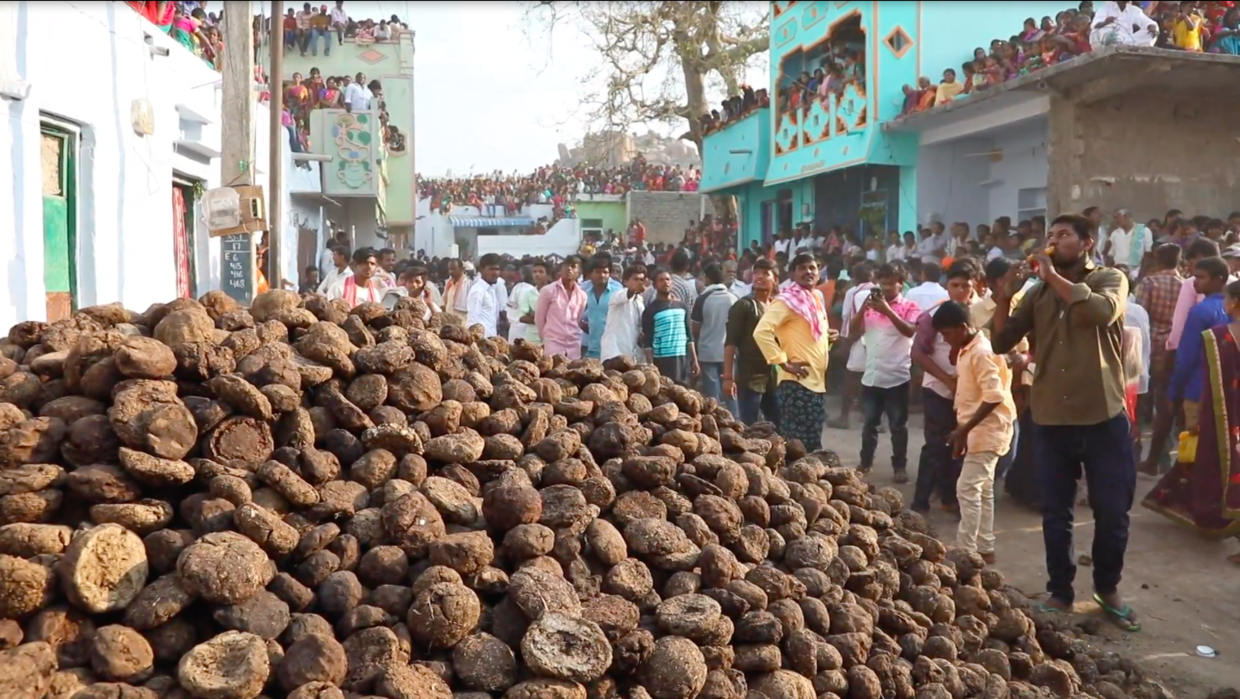 Like this story? Share it with a friend!
You can share this story on social media: