European leaders unimpressed by May's Brexit extension request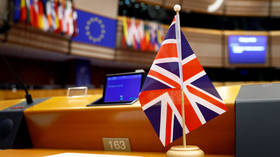 European leaders are reportedly unimpressed by the prospect of another extension to the Brexit deadline after British Prime Minister Theresa May's call to push the date as far back as June 30.
May wrote to European Council President Donald Tusk on Friday asking that Brexit be delayed until the end of June so UK lawmakers could agree on a withdrawal deal.
Dutch Prime Minister, Mark Rutte, said the request "raises many questions" and the letter is not enough to grant a further extension. Rutte added that he hopes the UK will give more clarity before the next EU summit on April 10.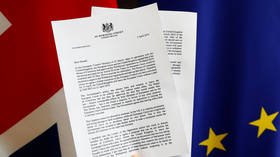 "We, as the European Union, have set very clear deadlines and there is no reason to further extend those deadlines," Austrian Chancellor Sebastian Kurz told the Straubinger Tagblatt newspaper.
"Unless the facts in Britain change. But we have not yet reached this point."
Those comments were echoed by Germany's Foreign Minister, Heiko Maas, who said that there are "many questions still to clarify in London".
"We will come together with our European colleagues at the next council meeting and come to an opinion over the question of an extension and how long such an extension should be," Maas said.
Also on rt.com
UK prime minister asks EU to delay Brexit until June 30
The request also sparked a swirl of unofficial reports, with a senior EU official briefing news agencies that Tusk was considering offering Britain a flexible extension of up to one year while the finer details of the country's exit from the union were finalised.
This prompted a pointed remark from a diplomatic source close to French President Emmanuel Macron, who decried the rumors of Brussels granting Britain another extension to the deadline for leaving the union as "clumsy" and "premature."
"[There is a] need for a credible alternative plan justifying this request. We're not there today," the source told Reuters. "In any case, we need a clear plan from London by Tuesday."
'Be careful what you wish for'
The European Parliament's Brexit coordinator, Guy Verhofstadt, also cast doubt on Brussels' appetite for prolonging the Brexit crisis by referencing a tweet from prominent Brexiteer Jacob Rees-Mogg which argued that the UK should be "as difficult as possible" if an extension leaves it stuck in the EU. "Be careful what you wish for," Verhofstadt quipped.
Like this story? Share it with a friend!