Japanese probe BOMBS ancient asteroid to look inside it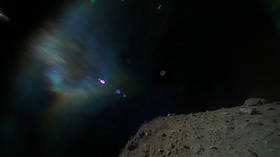 The Japanese space probe Hayabusa2 has launched an explosive device at the asteroid it is exploring, aiming to create an artificial crater and take a look inside.
The Japanese Space Exploration Agency (JAXA) confirmed that Hayabusa2 "has carried out operations to separate the SCI (Small Carry-on Impactor)" in a statement on its website. The probe then moved out of the blast zone, ducking behind the other side of the same asteroid – Ryugu, or 'Dragon Palace,' located almost 300 million kilometers from Earth.
The impactor was expected to detonate 40 minutes after launch, but JAXA will not know for certain if it worked as intended until late April. For now, it has provided a picture of the detached explosive, taken with Hayabusa2's onboard camera.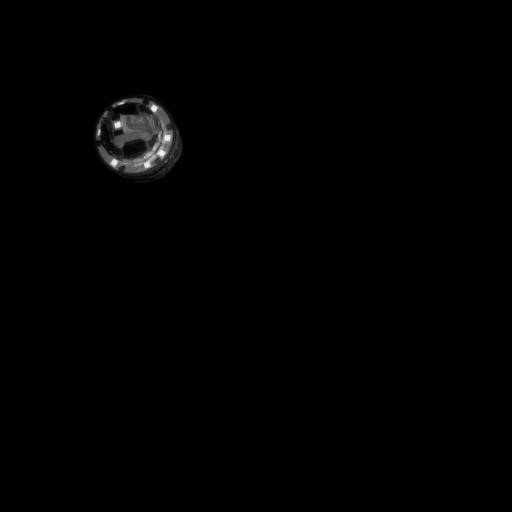 The 'bomb' sent a 2kg (4.4-pound) copper "impact head" at the asteroid in order to create an artificial crater. When Hayabusa2 lands on Ryugu in May, it will be able to study the inside of the crater, where the ancient asteroid has not been affected by outside radiation, revealing an insight into the solar system's history.
Also on rt.com
Take that! Japanese probe Hayabusa2 fires 'bullet' at asteroid in bid to discover how life began
It's not the first time that Hayabusa2 has "attacked" Ryugu during its nine months at the asteroid. In February, it shot a smaller "bullet" at its surface to grab bits of broken-off matter and study them for signs of organic molecules that could have been a precursor of life on Earth. It has also landed two tiny rovers on the asteroid and is scheduled to land two more.
If you like this story, share it with a friend!
You can share this story on social media: