Apart from Champs-Elysees: Yellow Vests hold protests across France despite place bans (VIDEOS)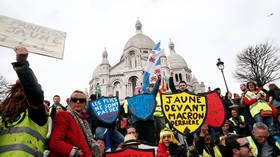 Yellow Vest protests continue in France for the 19th straight weekend. In Paris, they have been banned from demonstrating on the Champs-Elysees, and those daring to violate the ban face fines.
Following the previous violent weekend, French authorities have banned the Yellow Vests from the most popular protest locations, including the Champs-Elysees in Paris, Pey-Berland square in Bordeaux, and the Capitole in Toulouse.
According to the latest official figures from the Ministry of Interior, some 40,500 people demonstrated across France, including 5,000 in Paris.
The ban on protesting on the Champs-Elysees and the surrounding area was announced by Prime Minister Edouard Philippe on Monday. Those who violate the ban face fines of up to €135.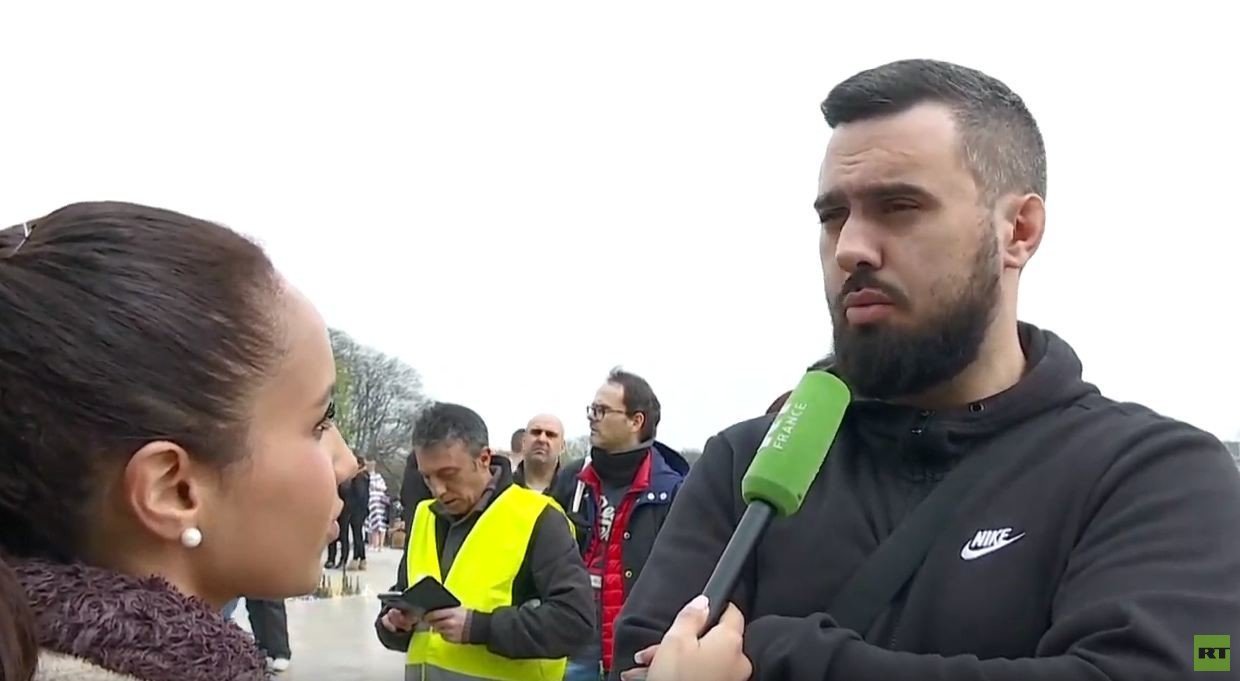 While the restrictions imposed by the authorities have seemingly scared off some protestors, many believe that it's just a temporary setback and next week more people will take to the streets. Banning the Yellow Vests from certain locations won't stop the protests, one of the main figures of the movement, Éric Drouet, told RT France.
"Last Saturday we've seen great activation and I think it will repeat during future demonstrations," Drouet said.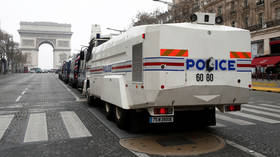 "I am not disappointed at all, considering how much pressure they've put on us. There was this story with the military – even if it was misinterpreted, it is a little scary; a fine of 135 euros also scares, so you can understand why some people were quite restrained," another protester stated. "This weekend is a short break, after which people will come even more motivated next weekend."
Demonstrators steered clear of the iconic avenue itself, but gathered in central Paris, heading towards Montmartre. Upon reaching Montmartre, the Yellow Vests gathered at the stairs of the Sacré-Cœur Basilica, waving flags and displaying banners.
One of the protesters said he was determined to demonstrate every Saturday as long as President Emmanuel Macron is in office – as of now, that's 163 Saturdays to go, he calculated.
"We're asking not that much," he said. "I have less than €500 in my bank account right now. In the past, probably, I reached the end of the month with a zero balance, yet once a year I could get holidays for my daughter, a Christmas gift for her. For several years already that's impossible. Christmas is at her grandparents' and the holidays on the couch at home. They [the government] are to blame for this."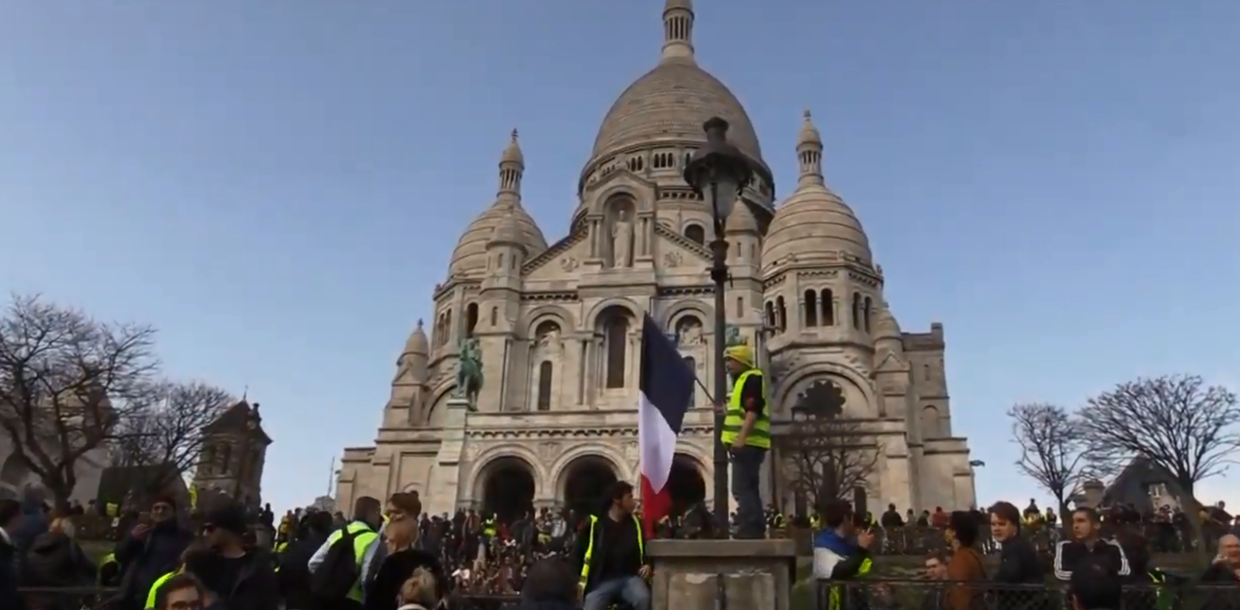 Protesters have draped the iconic Basilica with yellow cloth, a correspondent with RT France reported.
So far, the protest has been peaceful, and no major clashes between demonstrators and police have occurred. Around 70 people have been detained in the French capital, according to police.
In Nice, where Yellow Vest protests have been completely banned, law enforcement detained 20 individuals for taking part in unauthorized gatherings.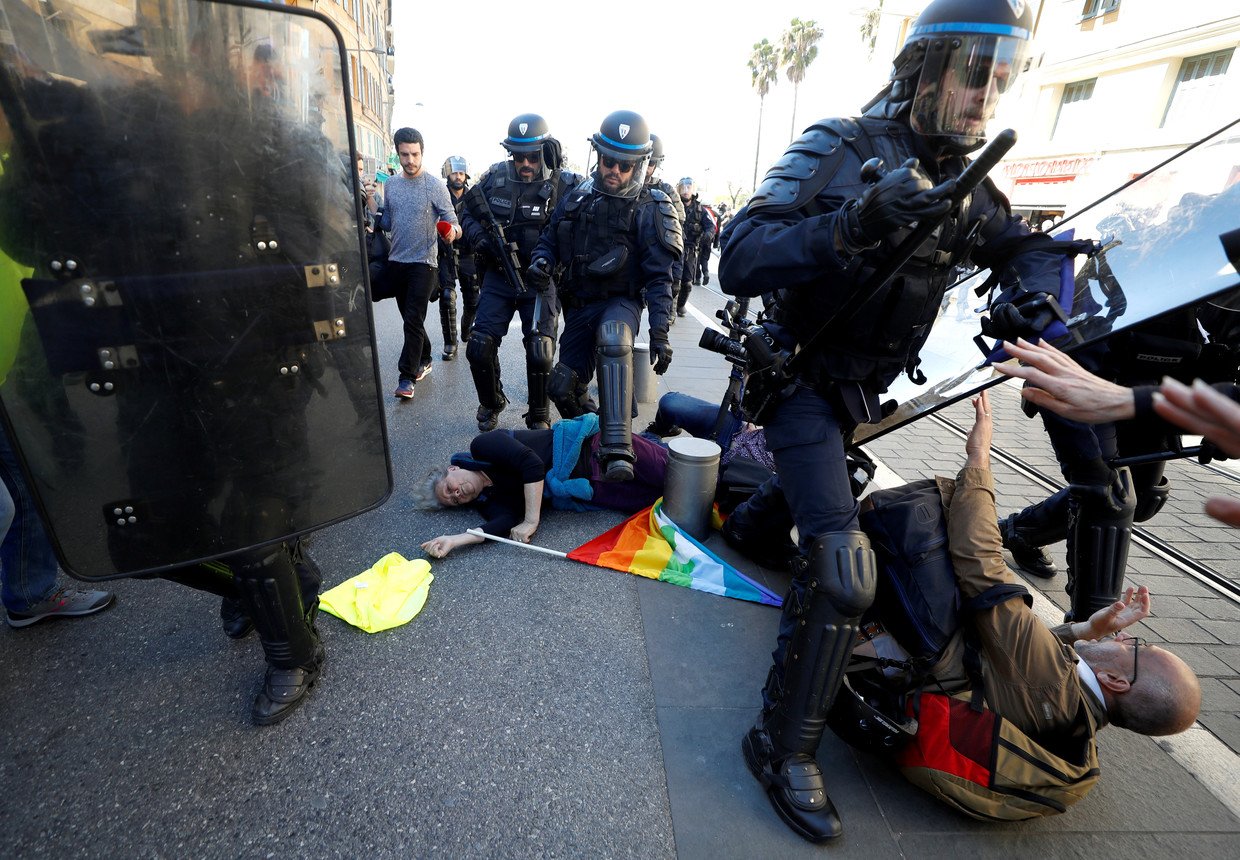 In other cities, law enforcement deployed tear gas in efforts to disperse the crowds. Gas plumes were spotted in central Metz.
As well as Montpellier.
Think your friends would be interested? Share this story!
You can share this story on social media: