ISIS claims responsibility for suicide bombing at Libya's foreign ministry in Tripoli (PHOTOS)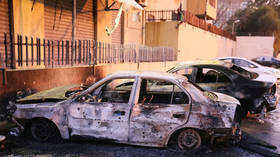 The Islamic State terrorist group has claimed responsibility for suicide bomb attacks on Libya's foreign ministry in Tripoli, which have left at least three people dead and over half-a-dozen injured.
Three armed gunmen stormed the foreign ministry of Libya's internationally recognized government in Tripoli on Tuesday morning, killing three employees and injuring at least ten others. Later in the day, the Islamic State (IS, formerly ISIS/ISIL) terrorist group claimed responsibility for the attack, through its propaganda outlet.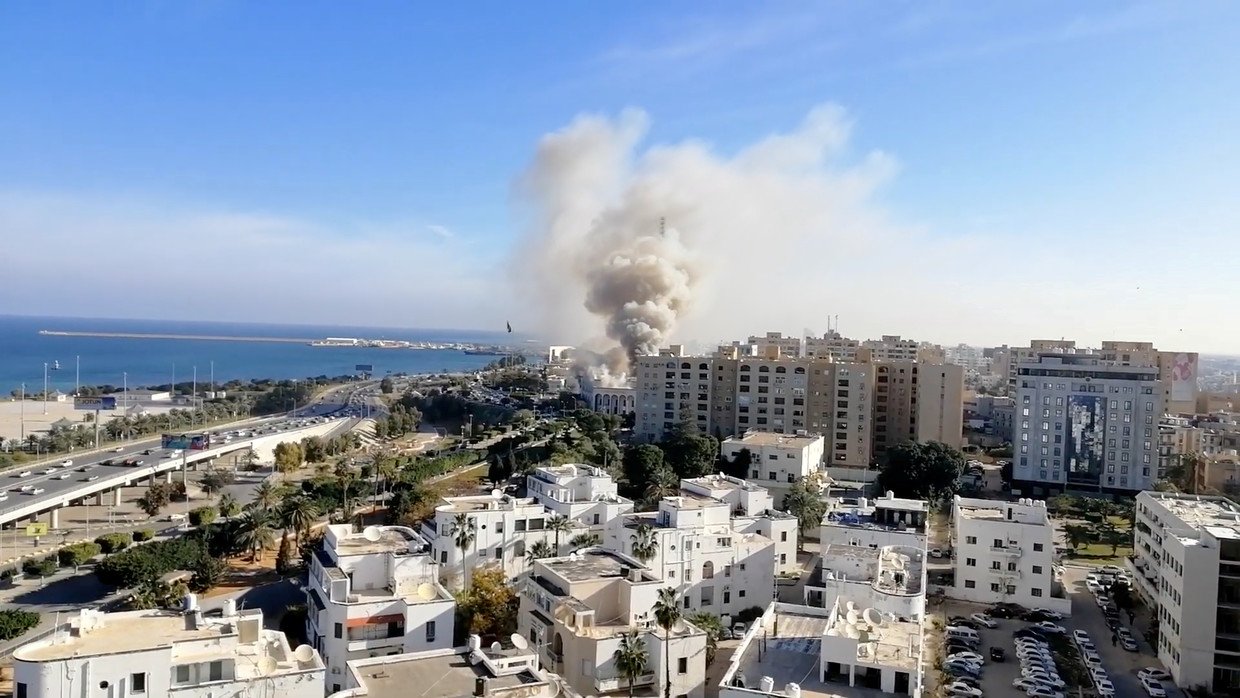 The assault on the diplomatic compound began at around 9:30am with the detonation of a car bomb in front of the building. Immediately afterwards the gunmen opened fire and two of them managed to get inside and blow themselves up. The third attacker was killed in the gunfire exchange with the ministry guards.
Also on rt.com
No one should be excluded, Russia says after report Gaddafi's son sought its help in Libya election
Libya has been in a state of chaos and turmoil since 2011, when a NATO bombing campaign helped militants overthrow and assassinate Colonel Muammar Gaddafi. Ever since then the extremists have exploited the power vacuum, with sporadic clashes breaking out between various factions throughout the country and in the nation's capital, Tripoli. Currently, Libya has two rival governments and a plan to hold a presidential election this year was postponed due to the continuing power struggle.
The US, which had supported armed extremists against Gaddafi's government but has since appeared uninterested in the fractured state's fate, condemned the attack, somewhat ironically, stressing that it supports Libya's struggle against terrorism as the country continues to "work towards a prosperous, stable, and secure" future.
The U.S. strongly condemns today's terrorist attack on the Ministry of Foreign Affairs in #Tripoli. We offer our sincere condolences and stand with all Libyans as they fight terrorism and work towards a prosperous, stable, and secure #Libya.

— Robert Palladino (@StateDeputySPOX) December 25, 2018
Think your friends would be interested? Share this story!
You can share this story on social media: