WATCH Russia's Su-25 & Su-34 flying together in stunning close-up video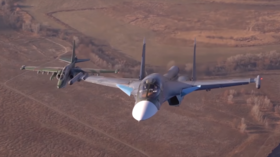 Russia's Defense Ministry has released footage of Su-25 and Su-34 jets flying together in a tight formation. The video shows the planes from the front, giving viewers a glimpse into the cockpits to watch Russian pilots at work.
The footage shows the pair of planes – Sukhoi Su-25 close air support and Su-34 bomber – flying together.
READ MORE: Spy plane up close: WATCH Russian surveillance jets perform flawless maneuvers in new video
The video is shot from another aircraft, flying ahead of the two. It captured the finest details of the flight – jets' rudders moving, chassis extending and even the planes' crews at work.
The video was shot during the first flights of the new training season, when commanders of Russia's air units decide on the training programs for the pilots. The so-called 'commander flights' gives them an opportunity to show off their skills and decide on a couple more tricks to throw into the training course.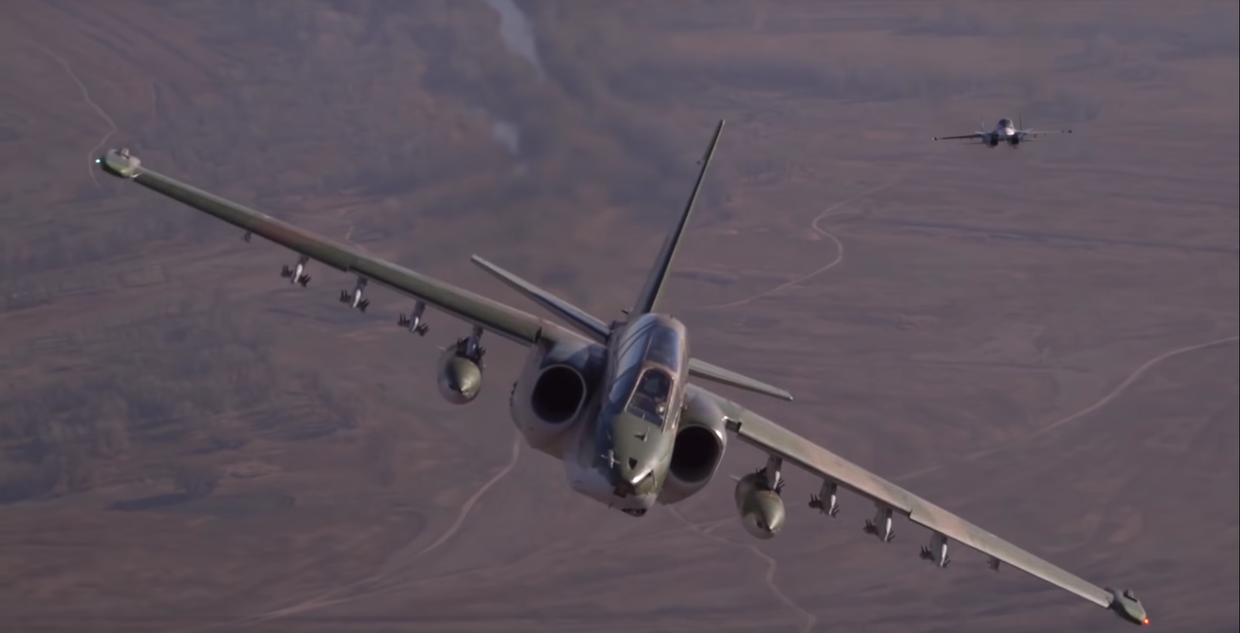 The pilots are honing their skills flying over terrain, lacking any distinguishable landmarks, in varying weather conditions, as well as focusing on a "blind" landing – when a pilot sets his course relying solely on the plane's avionics. Although the two Sukhoi planes flew in good weather, it's hard to tell where the flight took place given the barren landscape shown in the video.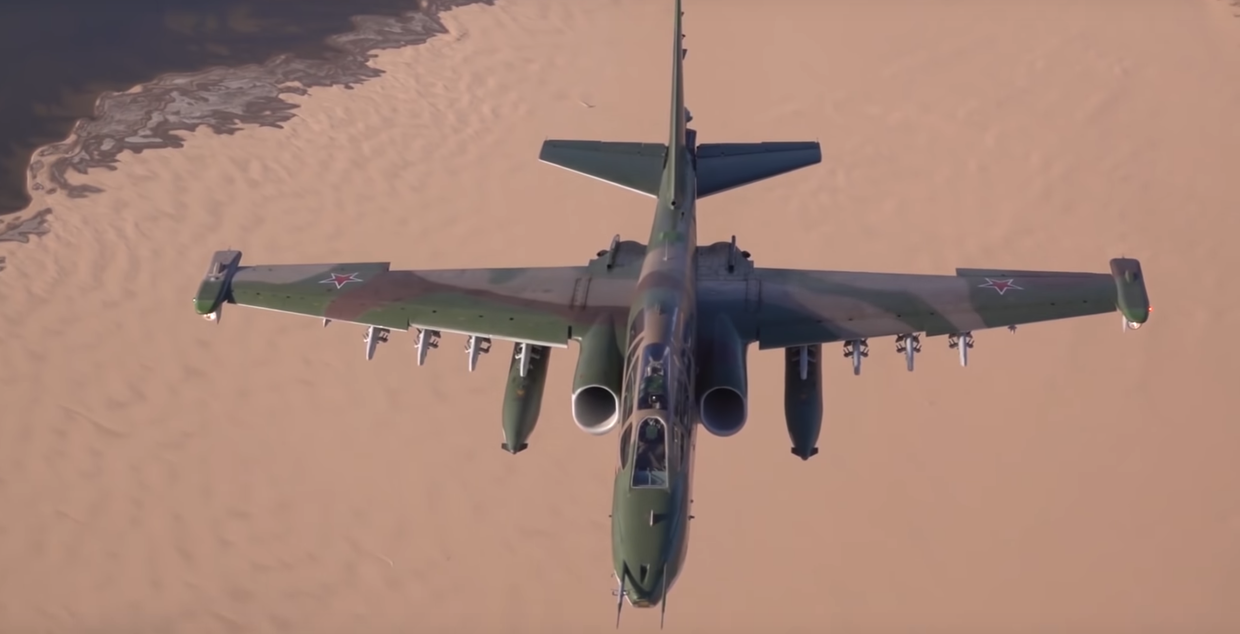 Like this story? Share it with a friend!
You can share this story on social media: