Man has hand BLOWN OFF in explosion as Yellow Vest rally descends into chaos (DISTURBING VIDEO)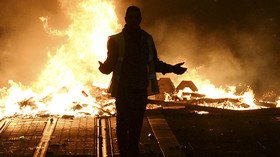 Gruesome footage distributed by a pro-protest Facebook group appears to show a man cradling the mangled stump of his hand after an explosion at a Yellow Vest rally in Bordeaux. A total of 26 people were injured in the city.
As Yellow Vest protests swept through France on Saturday, some 4,500 people flooded the streets of Bordeaux. The tension began building up around 16:00 when some of the protesters started throwing rocks at police who responded by firing flash-balls.
As the situation gradually descended into chaos, a man was captured on video running towards a group of protesters holding his right hand after a particularly loud bang went off. As the man approaches, it appears that his hand is completely blown off, with only a bloody stump left. The footage was released by Facebook group France en colere (Angry France) that covered the latest mayhem. (WARNING: THE LINKED VIDEO IS EXTREMELY GRAPHIC)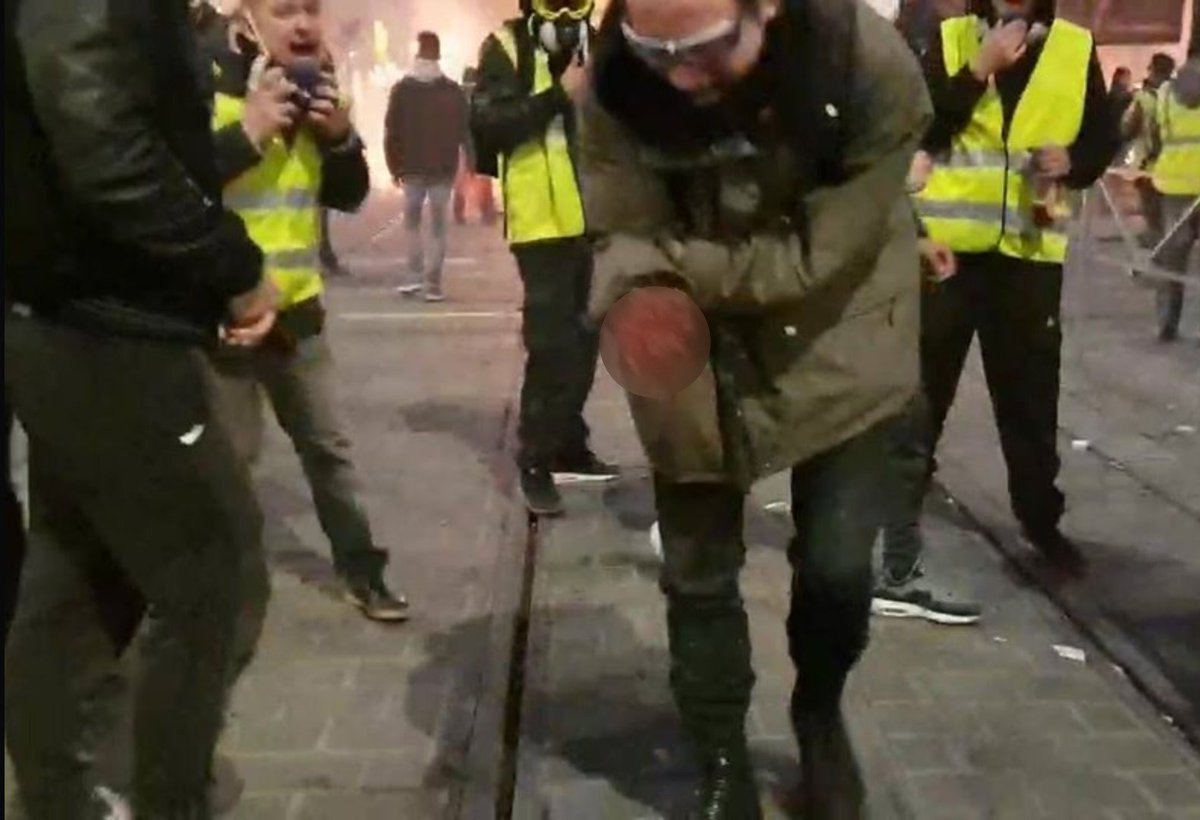 In another video, he is shown being rolled into an ambulance on a stretcher.
The deputy public prosecutor in Bordeaux, Olivier Etienne, confirmed that one of the protesters had suffered a serious injury to his hand. His current condition is unknown.
The French Sud Ouest daily reported that the man allegedly tried to recover a crowd-control grenade to throw it back at police when it exploded.
READ MORE: Kneeling protester: A new symbol of the Yellow Vests? (PHOTOS)
During Saturday's tumult, protesters erected barricades, set them on fire and ransacked the offices of several banks, including Societe Generale and BNP, as well as an Apple Store. A post office has also reportedly been looted.
Overall, some 125,000 protesters took to the French streets on Saturday to voice outrage with President Emmanuel Macron's government, high taxes, low wages and general pro-business reforms. Despite some 89,000 police having been deployed to Paris to stave off the violence, 135 people were injured, including 17 police officers. Nearly 1,000 people were arrested in the French capital.
Think your friends would be interested? Share this story!
You can share this story on social media: