Childhood infections linked to increased risk of mental disorders – study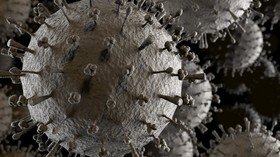 A new major study has found a link between childhood infections, both serious and mild, and an increased risk of mental health disorders in later life.
Using health and medical data from over 1 million people born in Denmark between 1995 and 2012, the researchers found that childhood infections that required hospitalization were associated with a roughly 84 percent increased risk of mental disorder diagnosis and a 42 percent increased risk of using psychotropic drugs in the treatment thereof.
Less severe infections that were treated with medication like antibiotics were associated with a 40 and 22 percent risk respectively. The findings are published in the journal JAMA Psychiatry.
"The surprising finding was that the infections in general – and in particular, the less severe infections, those that were treated with anti-infective agents – increased the risk for the majority of mental disorders," lead author Dr Ole Köhler-Forsberg, a neuroscientist and doctoral fellow at Aarhus University in Denmark, told CNN.
Also on rt.com
17 children from one UK school, majority with autism, in 'process of changing their gender'
The increased risk relates to the onset of mental health issues ranging from spectrum disorders like schizophrenia and autism, to personality and behavioral disorders like OCD and ADD.
"For certain mental disorders, including obsessive-compulsive disorder, the risk increase was particularly high, reaching a staggering 8-fold risk increase in teenagers," the researchers wrote in an accompanying editorial.
Importantly though, the team emphasized that correlation does not equal causation and that substantial additional research is required given the number of variables involved, including genetics and socioeconomic factors, that were beyond the scope of their research.
"We can not conclude any causality. So we can not say this infection led to this mental disorder. So we can only speculate," Köhler-Forsberg said. "The overall take-home message is that there's an intimate connection between the body, the immune system, infections, inflammation and the brain."
Also on rt.com
'We're losing this battle': CDC warns of growing infestation of potentially deadly tick across US
The study also doesn't account for potential misdiagnoses and misreporting in the medical data. The researchers believe theirs is the first study that indicates any treated infection is associated with such a wide range of both childhood and adolescent mental disorders.
Think your friends would be interested? Share this story!
You can share this story on social media: