Christmas is canceled? Swedish newspaper blasted for renaming Xmas 'winter celebrations'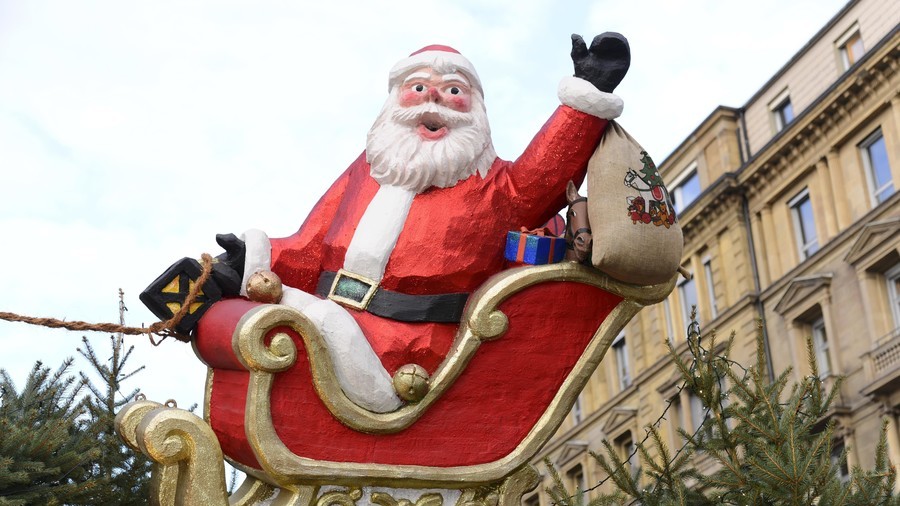 A Swedish newspaper has come under fire after it stopped short of publishing a headline with the word Christmas. It instead referred to the much-revered holiday season as "winter celebrations."
Sydsvenskan, a regional daily headquartered in Skåne County, published an article on how Christmas celebrations are being moved from Gustaf Adolf Square to the "safer" one at Stortorget, as part of counter-terrorism measures.
Stockholm was the scene of a deadly terrorist attack on April 7 last year, when a truck ploughed into a crowd of pedestrians, killing five and injuring many more.
Also on rt.com
School principal 'steals' Christmas with ban on Santa, candy canes, red & green colors
Police reported that the perpetrator had expressed sympathy with extremist groups, including Islamic State (IS, formerly ISIS).
But the newspaper was blasted for sacrificing long-held traditions in the name of political correctness when it used the phrase "winter celebrations" in its headline rather than saying Christmas.
"So Christmas is called 'winter celebration' in Malmö? There you have it," a Twitter user said as he posted a link to the controversial article.
Given the nordic country is bound to reach near-zero temperatures, one disgruntled person queried: "Who is celebrating the winter?!"
While one made light of the issue saying: "Waiting to read about 'winter evening'."
It was echoed by a fellow Tweeter who asked whether people were waiting to open up "winter" presents under a "winter tree."
Another, on a more serious note, pointed out how integration cannot occur "when we do not want to show our culture."
The paper also faced accusations of accommodating Muslim integration in a bid to tackle the terrorist threat.

At this rate, one netizen said, Easter will soon be called the "spring celebration."
"Looking forward to eating candy and eggs during the coming spring celebration!?" the Tweeter said.
Like this story? Share it with a friend!