Chinese mum suspected of faking son's kidnapping to test husband's loyalty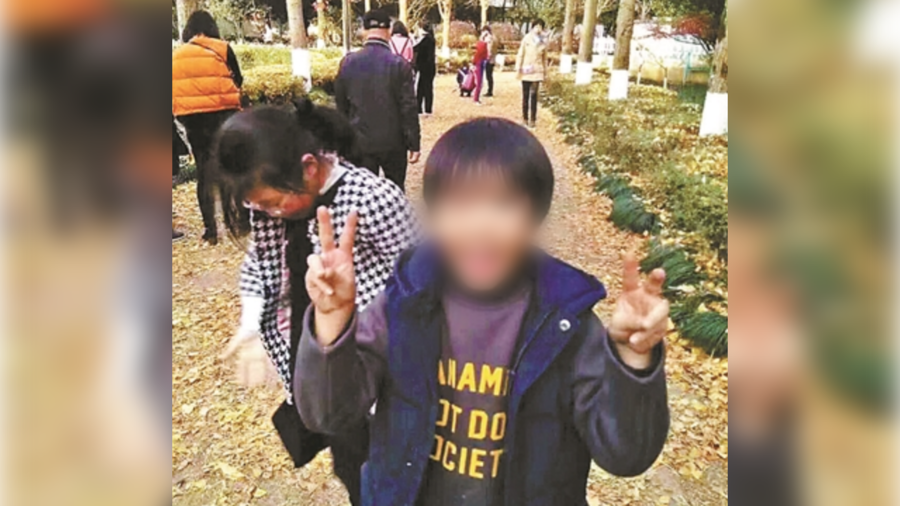 A mother in China has been detained on suspicion of perpetrating an elaborate kidnapping hoax which fooled her family and the entire nation, all to elicit some attention from her husband, police allege.
The 33-year-old mother, surnamed Chen, allegedly filed a missing persons report with police Friday, sparking a major manhunt involving officers from Yueqing and the nearby city of Wenzhou in eastern China's Zhejiang Province.
Over the course of the next five days, the case captivated the public's imagination. The topic "Wenzhou 11-year-old boy missing for five days," trended on social media and was viewed more than 230 million times on Weibo, reports the South China Morning Post.
Also on rt.com
'Chinese Frankenstein' missing? Whereabouts of scientist who created gene-edited babies unknown
The family released a photo, and a description of the boy which was shared far and wide. Yet there were still no leads.
"We have searched all over Yueqing, but still no news of my son, it's like he's disappeared into thin air," the boy's desperate father said Tuesday, while his son was still believed to be missing.
Increasing the stakes even further, the family offered a 500,000 yuan (US$72,000) reward for information leading to the boy's safe return. An estimated 70,000 children are kidnapped and sold on the black market every year in China, a remnant of the now-abandoned one-child policy.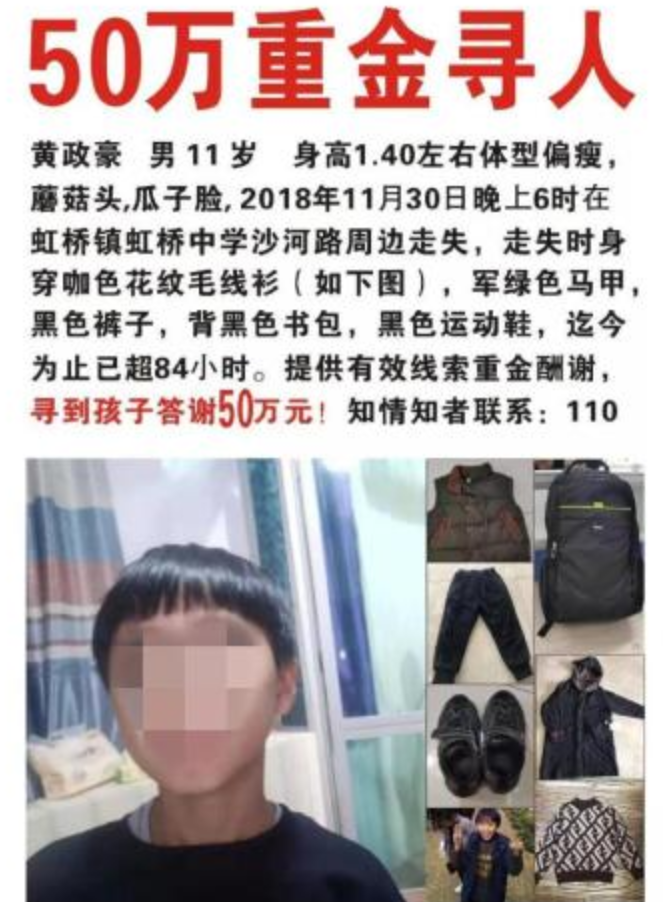 The boy, surnamed Huang, was finally 'discovered' safe and sound at a relative's house Tuesday evening, immediately causing skepticism among investigators. Police in Yueqing now believe the whole ordeal was a fiction, with the mother detained on suspicion of "creating and deliberately spreading false information."
Authorities believe that the mother "deliberately planned and created this false alarm" following an argument with her husband as a way to test him and his loyalty to his family.
Also on rt.com
China's hot felon gets social media pulses racing (PHOTO)
Local reports indicate that once the boy was 'discovered,' he and his remaining family apparently fled in the middle of the night, owing 7,000 yuan in rent, with their whereabouts still unknown. The public backlash online was immediate.
"Everyone is happy that the child is safe, but this kind of family member must be seriously dealt with! This not only wastes everyone's time and energy, it is emotionally exhausting and wastes national resources. This is over the top!" read one Weibo comment which was liked more than 7,000 times.
An investigation into the alleged faux-kidnapping is ongoing but police have yet to confirm next steps, merely stating that it would be dealt with in accordance with the law. Police said the desperate manhunt wasted public resources and damaged public trust, though the extent to which this will impact a potential sentence remains unknown.
Think your friends would be interested? Share this story!
You can share this story on social media: