Germany opposes new sanctions against Russia over Kerch standoff – ambassador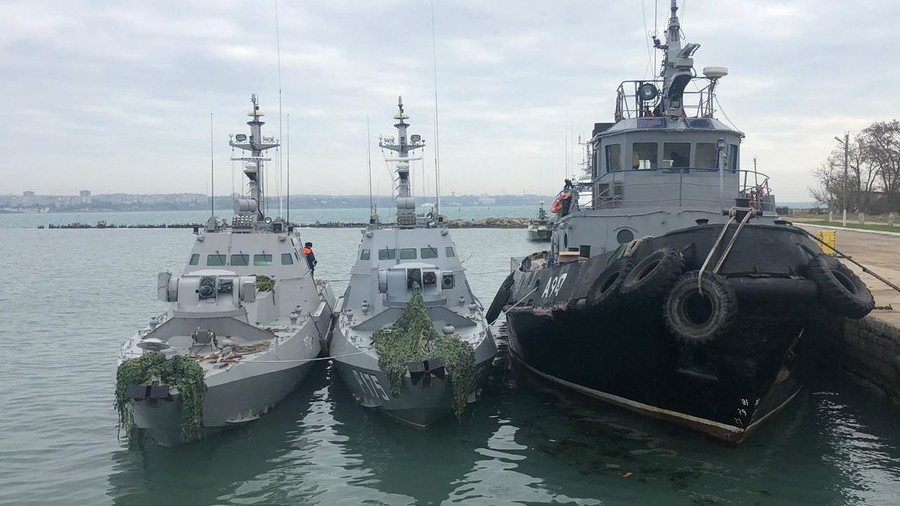 Imposing more sanctions against Russia over the Kerch Strait incident would be counterproductive amid the existing high level of tension, the German Ambassador to Ukraine, Ernst Wolfgang Reichel, has said.
The diplomat explained that Berlin is rejecting the idea of escalating anti-Russian sanctions pressure after the incident, which involved Ukrainian and Russian military boats in the Black Sea.
"We believe our main goal now is to prevent further escalation of this conflict, to ensure it does not spiral out of control. This is why many [EU] member states, including us, believe it would have been counterproductive to raise tensions by adding more sanctions now, when the level of tension is already quite high," Reichel said.
READ MORE: Berlin and Paris rebuff fresh calls for tougher sanctions on Russia – report
He made the remark during a round table discussion in response to a question about what should be expected from a European Council meeting on the issue next week.
The Kerch Strait incident happened in late November, when three Ukrainian Navy small ships attempted to navigate through a Russia-controlled narrow passage connecting the Black Sea and the Azov Sea.
Moscow says the Ukrainian sailors were ignoring instructions on how to do it in a safe manner, prompting Russian border guards to use force. The Ukrainian boats were seized and its crew members arrested.
Also on rt.com
Kiev's martial law is cover for offensive action against rebels – Moscow
Kiev claims the incident was an act of military aggression by Russia and declared martial law in some parts of Ukraine. Moscow says it was a deliberate provocation, possibly motivated by President Petro Poroshenko's poor reelection prospects.
Martial law gives Poroshenko an opportunity to campaign on a nationalist platform while undermining campaigns of competitors by interfering with the media and banning mass protests.
Like this story? Share it with a friend!
You can share this story on social media: