Joe Biden, raw chicken & vomiting unicorns are now porn according to Tumblr's new algorithm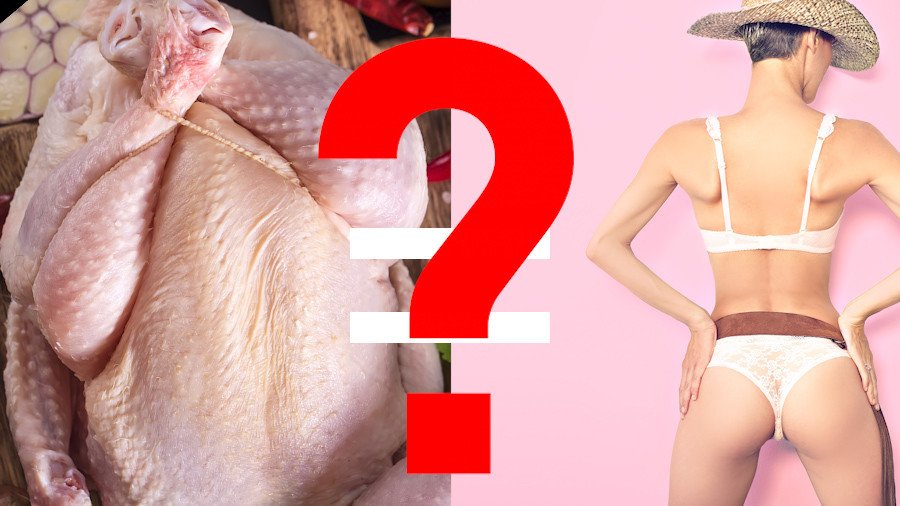 Social media giants are locked in a never-ending war to get the internet to play nice, but for all of their 'good intentions,' the facepalm-worthy failures are what stand out, including the latest #TooSexyForTumblr trend.
Following a recent child porn controversy on the blogging site, Tumblr administrators decided to clamp down on all Not Safe For Work material on the platform.
Also on rt.com
RIP Tumblr? Blogging site plans ban on porn, users outraged
The plan was to purge "Photos, videos, or GIFs that show real-life human genitals or female-presenting nipples, and any content—including photos, videos, GIFs and illustrations—that depicts sex acts" from the website by December 17.
But, as always, "the best-laid plans of mice and men often go awry," and Tumblr's prudish, porn-policing algorithm is proving more puritanical than even the most hardline conservative, religious fundamentalist could ever hope to be.
In the internet age, these cringe-worthy failures get amplified like never before in human history, as showcased by #TooSexyForTumblr which is spreading like wildfire on Twitter with some truly hilarious (and bizarre) examples.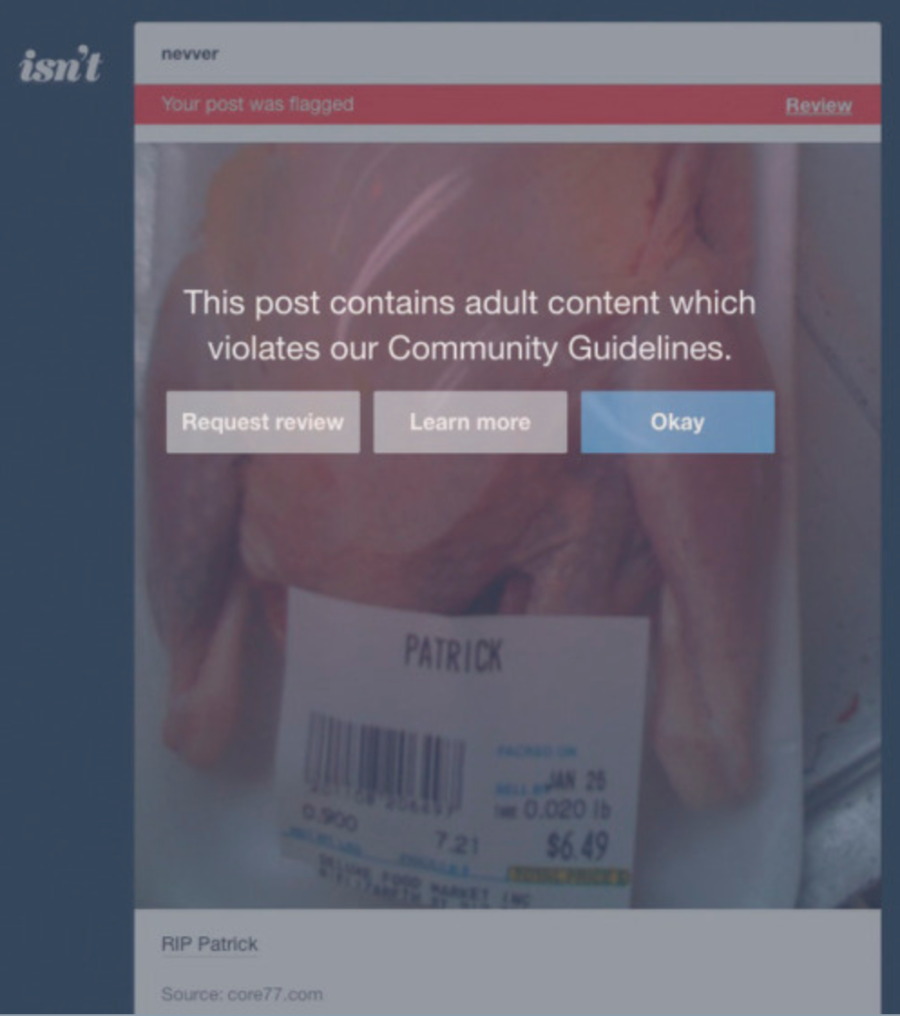 These include everything from Joe Biden to people's pets is proving too hot for Tumblr's new orthodoxy.
But the fun doesn't stop there, as various cartoons and sketches have also been blocked.
The censoring is reportedly"a mix of machine-learning classification and human moderation by our Trust & Safety team – the group of individuals who help moderate Tumblr," and who, seemingly, have little to no concept of what constitutes pornography or NSFW imagery.
"Microsoft Bing, when it first launched, used such a blunt tool that terms like 'chicken breast' and 'breast cancer' were filtered out in SafeSearch," Jillian York, the Director for International Freedom of Expression at the Electronic Frontier Foundation, told Vice in an email.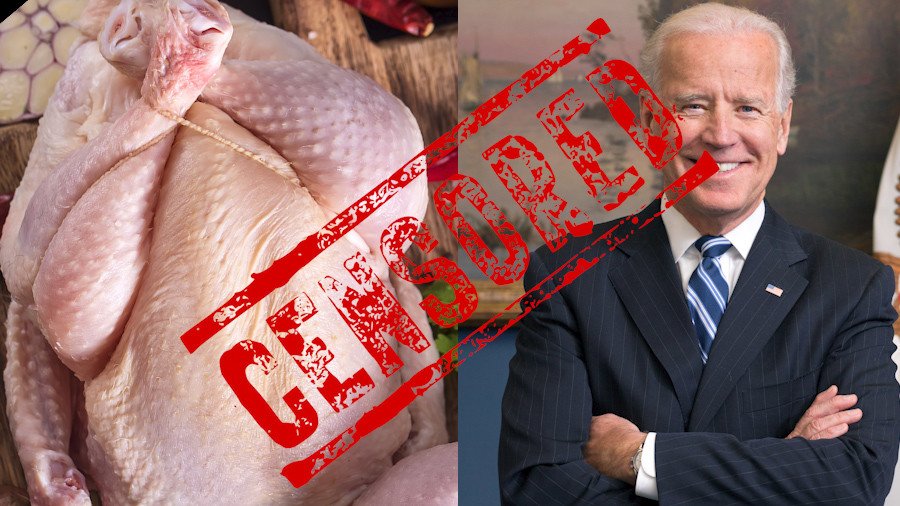 "Tumblr's announcement is unique in that this is perhaps the first time a company has relied fully on automated tools, and I think that these mishaps demonstrate how not-ready-for-primetime such tools are."
Like this story? Share it with a friend!
You can share this story on social media: