Military defeats push Kabul into talks with Taliban as US seeks way out from Afghan stalemate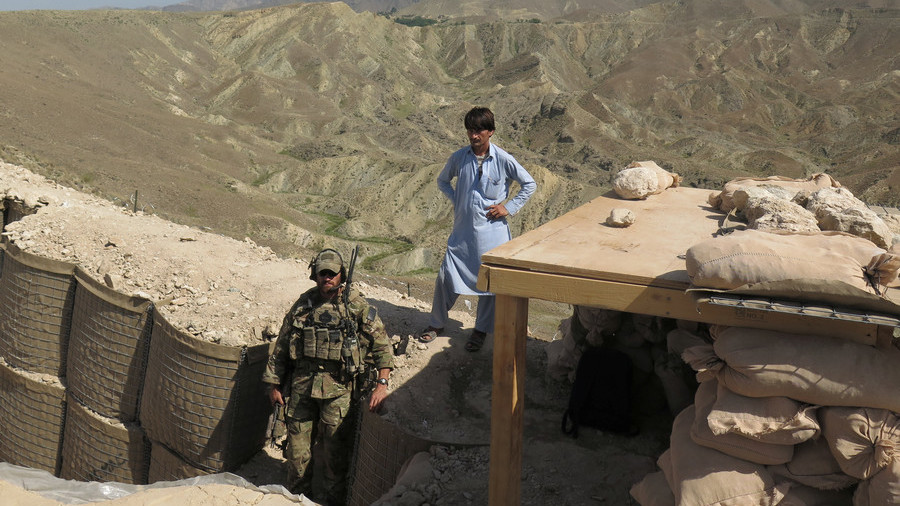 Direct talks with the Taliban are crucial for the Kabul government to survive amid crushing defeats by the militants, Afghanistan experts told RT amid expectations that end of the 17-year war is looming.
Afghanistan returned to headlines this week, with a government-affiliated official making an unconventional peace gesture towards the Taliban. Ehsan Taheri, spokesman for the High Peace Council – a body that mediates peace between the government and the militants – said Kabul is ready to talk directly to the Taliban. He promised there will be no prerequisites to discuss any issue "crucial for the future of Afghanistan."
Read more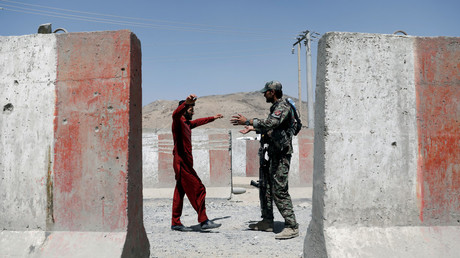 "There's no doubt the Afghan government relies on speeding up talks with Taliban" as the situation on the ground deteriorated over the past two years, Nikita Mendkovich, an expert with Russian International Affairs Council, told RT.
The Taliban have managed to gain upper hand in various parts of the country, and the Western-backed Afghan National Army risks being defeated in the coming years, he explained. And while Kabul's offer of peace sounds promising at a glance, analysts say it has more to do with the survival of the current government than anything else.
The militants are able "to take matters into their own hands" without providing any security guarantee to the Afghan government, the expert noted.
That aside, Afghanistan is preparing to hold presidential elections, putting the sitting President Ashraf Ghani in a precarious position. Because he is unpopular with sizeable part of the population and regional elites, he must demonstrate "some results."
"A peace deal or at least a long-term truce with Taliban would be a bargaining chip for Ghani to remain in power," according to Mendkovich. However, the main reason for Kabul to accelerate the peace process is still rooted in "military defeats" sustained by the Afghan army and NATO forces.
READ MORE: US veterans overwhelmingly want troops out of Afghanistan – poll
Meanwhile, Omar Nessar, a researcher with Russia's Institute for Oriental Studies, said he doesn't see how a peace deal might become reality.The Taliban are demanding that NATO troops leave the country, which in turn is "unacceptable" for Western sponsors of Kabul.
The Taliban "doesn't need peace talks right now as they continue to gain foothold in Afghanistan," Nessar stressed. The Afghan leadership is a too week actor to talk with, but the Americans may try to ask Kabul to negotiate on their behalf in order to "save the image of the government."
Afghan stalemate: Winning peace to lose war?
On the military front, the reality looks as murky as it was over the past years. On Tuesday, Marine Lt. Gen. Kenneth McKenzie who is set to take the lead of US Central Command (CENTCOM), gave oxygen to a claim there was no easy way out from the 17-year Afghan war.
"I do know that today it would be very difficult for [the Afghan security forces] to survive without our and our coalition partners' assistance," McKenzie said, noting that if the US forces are to leave "precipitously right now," the Kabul government might fall.
McKenzie said that in light of a steep rise in casualties, the US must step up its efforts to help Afghan forces to recruit and train much-needed reinforcements, describing the current rate of losses as unsustainable. "They're fighting hard, but their losses are not going to be sustainable unless we correct this problem."
Asked to provide his take on this, Nessar said that while the US "is tired of the war" it cannot leave Afghanistan in full. A complete troop withdrawal would mean acknowledging a military defeat in the war on Taliban, he stated.
"The US cannot win war, it tries to win peace," Mendkovich commented. Asked if the US could employ a peace deal with Taliban to get out of the war, he suggested a complete troop pullout is unlikely. US air bases and military compounds are "strategic assets" instrumental to "create threats" against neighboring China, Russia and Iran, and the Americans don't want to lose them.
Subscribe to RT newsletter to get stories the mainstream media won't tell you.