Radioactive rave: Ukrainian artist mutates Chernobyl into trendy dance venue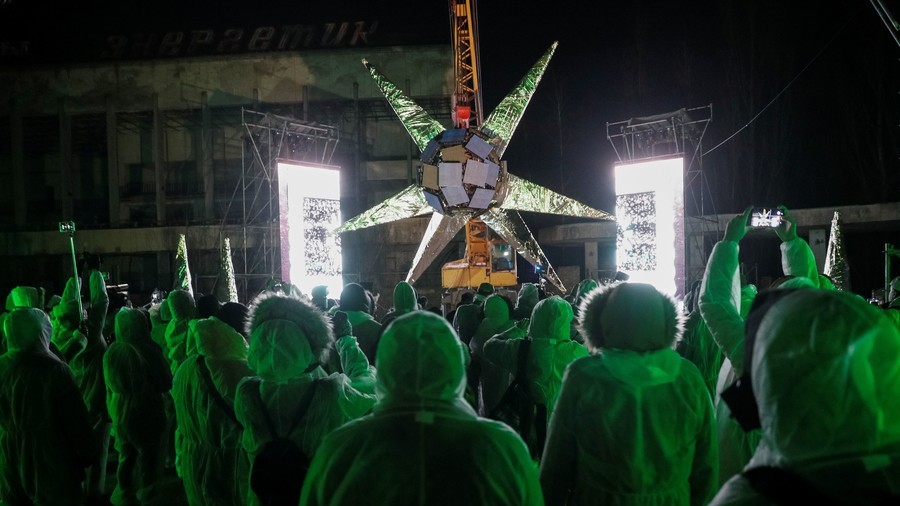 The site of the world's worst nuclear disaster has been repurposed as an art installation and rave venue, allowing adventurous partygoers to twerk amidst Chernobyl's radioactive fallout – in protective suits, of course.
Kiev artist Valery Korshunov is the mastermind behind Artefact, an art exhibit and dance party held in Chernobyl's radioactive exclusion zone.
In 1986 an explosion at the Chernobyl nuclear power plant in Ukraine destroyed a nuclear reactor and released 400 times more radioactive material than the atomic bomb dropped on Hiroshima at the end of World War II. Following the disaster, an 18.6 mile (30km) exclusion zone was set up around the reactor. Although tourists can now visit parts of the area, its relative seclusion has transformed the zone into a natural wildlife preserve. Some animals living in the zone have been spotted with strange mutations resulting from radiation exposure.
At a media conference held not far from the now-entombed nuclear reactor, Korshunov told reporters that Artefact is about reinventing Chernobyl.
"For all people, the world knew this place for tragedy. But we have made Chernobyl less harmful for the environment. We are safe. We have come here to change the history of Chernobyl." He also said that the event aims to highlight the dangers of fake news – pointing to the Soviet Union's attempted cover-up of the nuclear disaster.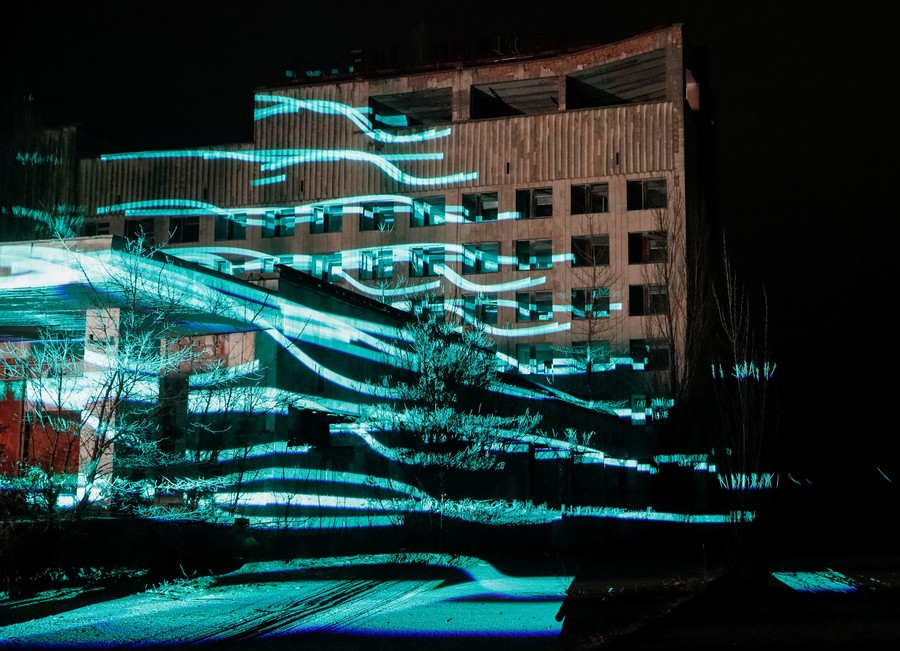 Attendees were required to wear white hooded protective jumpsuits, and Ukrainian military personnel were on site to provide Geiger readings. While Chernobyl is safe to visit if proper precautions are taken, scientists have estimated that the area will remain uninhabitable for 24,000 years.
The debut rave was apparently a success, with media reports hailing the majestic light show. Photographs of the event show lights bouncing off the rows of abandoned concrete apartment buildings, as participants clad in their white jumpsuits wander around the area. A reporter from the Guardian who documented the radioactive rave said it was reminiscent of a zombie apocalypse film. Attendees were also photographed inspecting a dilapidated ferris wheel – a haunting reminder of the lives that were uprooted and destroyed by the nuclear disaster more than 30 years ago.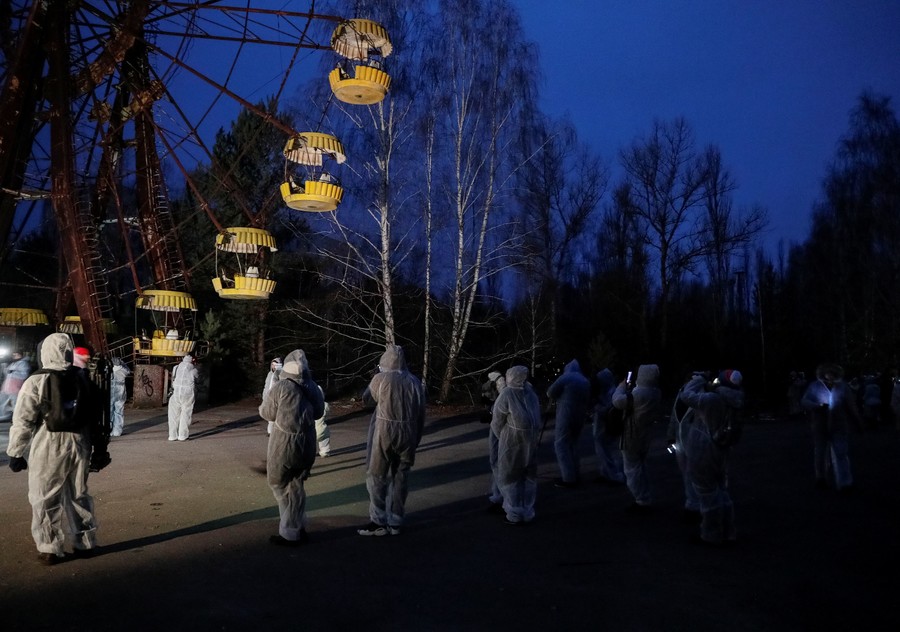 Chernobyl has seen an uptick in tourism since a clean-up operation was declared complete in May. Ironically, the deadly radiation that once kept people away from the eerie site is now its biggest selling point: The Chernobyl tourist information center offers a wide variety of merchandise, including T-shirts, fridge magnets, gas masks and even nuclear fallout suits.
Like this story? Share it with a friend!