'Surrealism': Iran blasts US claim its missile test violated UN resolution on nuclear deal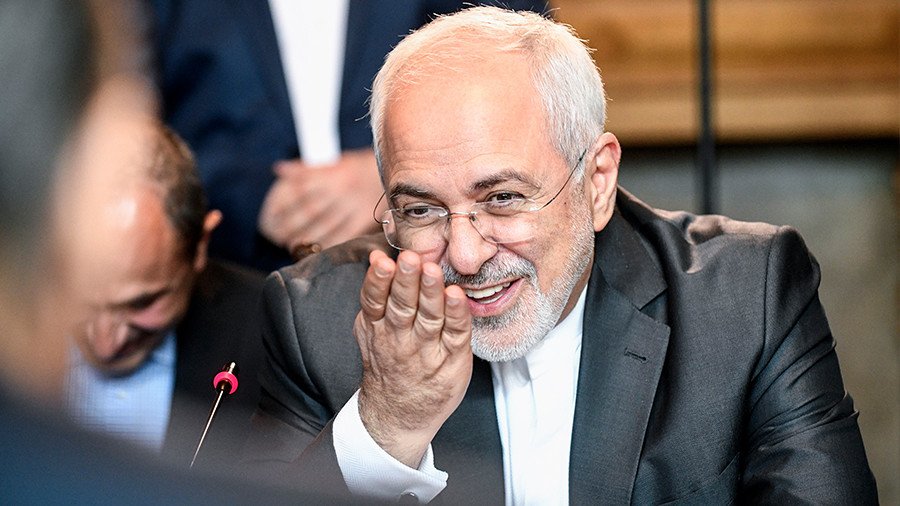 Top US and UK officials have accused Tehran of violating a UN Security Council resolution which endorsed an international nuclear deal. Iran hit back, saying the accusation from deal-breaking Washington was surreal.
On Saturday, US Secretary of State Mike Pompeo declared that the Iranian military has tested an intermediate-range ballistic missile which "has the ability to hit parts of Europe and any location in the Middle East". That, according to Pompeo violates UN Security Council Resolution 2231 which calls on Iran not to undertake any activity related to "ballistic missiles designed to be capable of delivering nuclear weapons" as part of endorsing a nuclear deal with Tehran.
The Iranian regime has just test-fired a medium range ballistic missile that's capable of carrying multiple warheads. This test violates UNSCR 2231. Iran's missile testing & missile proliferation is growing. We condemn this act and call upon Iran to cease these activities.

— Secretary Pompeo (@SecPompeo) December 1, 2018
Firing back, the Iranian military said all their missile tests are meant to boost national defense by deterring potential attackers. Yet, they also neither confirmed, nor denied the test. Foreign Minister Mohammad Javad Zarif doubled down on that. He called Washington's claim "surrealism" and "hypocrisy", considering how it itself has violated it by withdrawing from the nuclear deal.
'Surrealism' is now the US' modus operandi in its foreign affairs: While itself violates UNSCR 2231—and even threatens to punish those who don't wish to violate it in abiding with illegal US sanctions—it now falsely accuses Iran of violating the very SAME resolution. #Hypocrisy

— Javad Zarif (@JZarif) December 2, 2018
Resolution 2231 was passed in 2015 to endorse the freshly-signed deal between Iran and leading world nations (known as JPOC). It lifted economic sanctions against Tehran in exchange for acceptance of restrictions placed on its nuclear industry. The deal was meant to ensure that Iran would not attempt to secretly develop nuclear weapons, an ambition that the country always denied having.
Washington unilaterally pulled out of the landmark agreement in May. The decision was met with staunch opposition by other parties to the accord, including even the closest US allies such as the UK. The White House has since being putting leverage on other nations to stop doing business in Iran, threatening companies defying it with secondary sanctions.
The deal's terms and the UNSC resolution endorsing it never included a ban on ballistic missile tests. It simply called on Iran "not to undertake any activity related to ballistic missiles designed to be capable of delivering nuclear weapons, including launches using such ballistic missile technology." Tehran insists that all its missile tests are in line with this non-binding part of the resolution, arguing that the arms are not designed to deliver nuclear warheads.
The US says it needs crippling economic sanctions against Iran to curb its regional influence, which Washington frames as state sponsorship of terrorism.
Zarif in another tweet posted a link to a Guardian article about the war in Yemen and how advanced weapons supplied by the US and the UK end up in the hands of armed groups affiliated with Al Qaeda and Islamic State, the notorious jihadist organization.
Think your friends would be interested? Share this story!
You can share this story on social media: