India's purchases of sanctioned Iranian crude to eclipse last year's level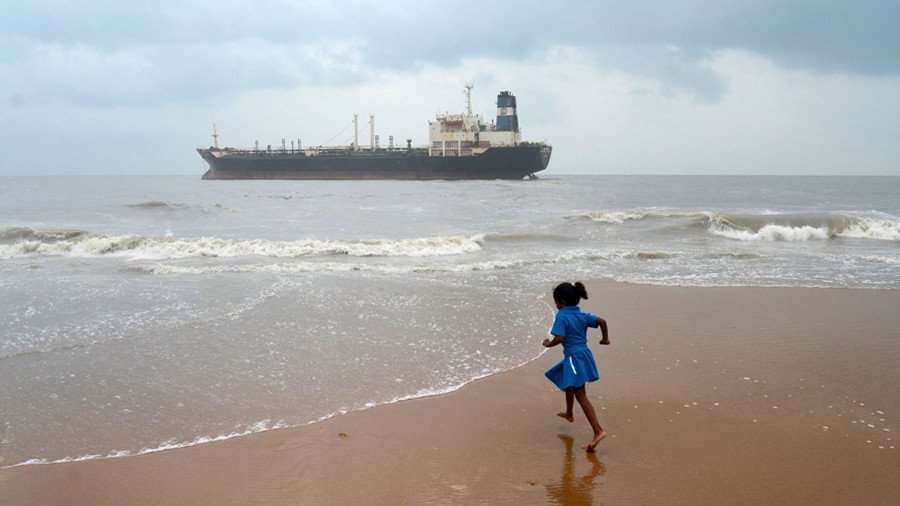 Iran's oil exports to India may be significantly higher this year compared to 2017, according to a senior official at India's biggest state-owned refiner, Indian Oil Corporation.
India's imports of Iranian crude reportedly reached 15.05 million tons from April through September of the current year, marking a 39-percent growth against the same period a year ago. In money terms, India more than doubled the crude import bill from $3.84 billion to $7.74 billion.
Under the current contract with the Islamic Republic, the Indian refiner is set to purchase 180,000 barrels per day of Iranian oil in the current fiscal year ending March 31, 2019, the official told Reuters.
Also on rt.com
India to continue buying Iranian crude despite US sanctions threat
Last month, Indian authorities assured that Iran is going to stay one of the country's key energy partners despite US threats to punish companies working in the Islamic Republic. The government officials stressed that New Delhi won't be able to bring imports of Iranian crude to zero as Washington demands.
India together with several other nations, including South Korea, Taiwan, Turkey, Greece, Japan, China, and Italy, won a temporary waiver from Washington to gradually reduce its energy purchases from Iran after the White House re-imposed sanctions on the country.
Earlier this year, US President Donald Trump pulled the US out of the 2015 nuclear deal signed between Tehran and a group of nations, including the UK, US, France, Germany, Russia, China, and the EU. Later, Washington not only resumed anti-Iranian penalties, but threatened to introduce punitive measures against all the states that would violate the embargo.
The Indian government agreed to increase Iranian crude oil imports to 25 million tons during the current fiscal year against 18.5 million tons in 2017-18. According to government statistics, in the previous fiscal year, the country had imported 25.5 million tons of crude oil from the Islamic Republic.
For more stories on economy & finance visit RT's business section
You can share this story on social media: