'Government of robbers!' Jordanian protesters slam IMF-backed austerity bill (PHOTOS, VIDEO)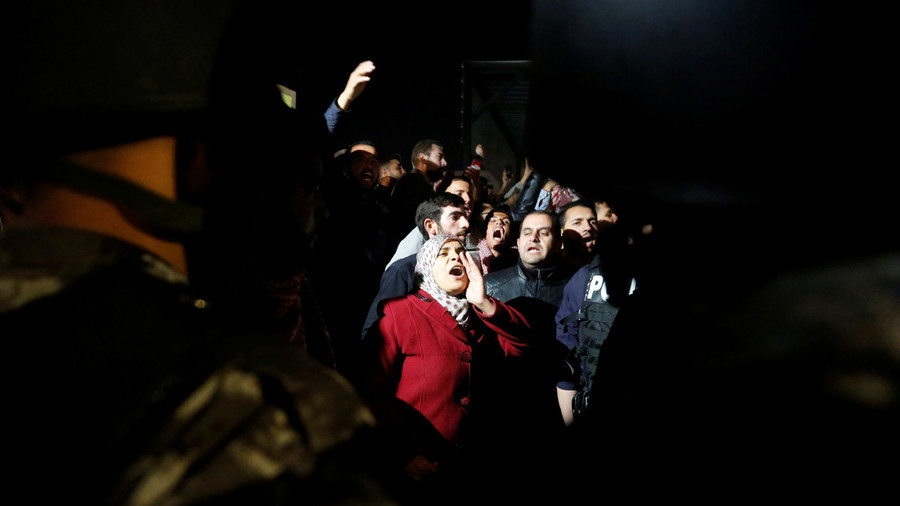 Protests erupted in Amman on Friday in reaction to an IMF-backed tax bill bringing further austerity measures. Calls for Prime Minister Omar Razzaz to resign echoed through the night.
Demonstrators gathered near Razzaz's office to express their frustration at the new bill and the government's failure to tackle corruption and the wasting of public funds.
"Leave, leave Razzaz," they chanted. "Government of robbers."
The tax bill was passed in late November and will impose higher taxes in a bid to lower public debt. Jordan entered a three year plan with the IMF to reduce its public debt of $37 billion last year.
In January, the bread subsidy was scrapped as an austerity measure, doubling the price of some breads that are a staple for poor Jordanians. Sales taxes have also been increased, with fuel costs going up five times this year, and electricity bills doubling.
Razzaz, a former World Bank economist, was only appointed prime minister in June, after his predecessor Hani al-Mulki resigned in a bid to quash mass protests sparked by tax increases and an earlier draft of the tax bill.
Jordanians are frustrated that the new tax bill is not that different from the previous government's: the austerity measures are adding to the gap between the rich and the poor, with middle class and poorer Jordanians feeling the effects.
Jordan has suffered economically as a result of instability in the region, which has affected its tourism and hampered trading with Syria and Iraq.
Think your friends would be interested? Share this story!