Rename 'Sausage Street': PETA demands ancient French village becomes more 'vegan friendly'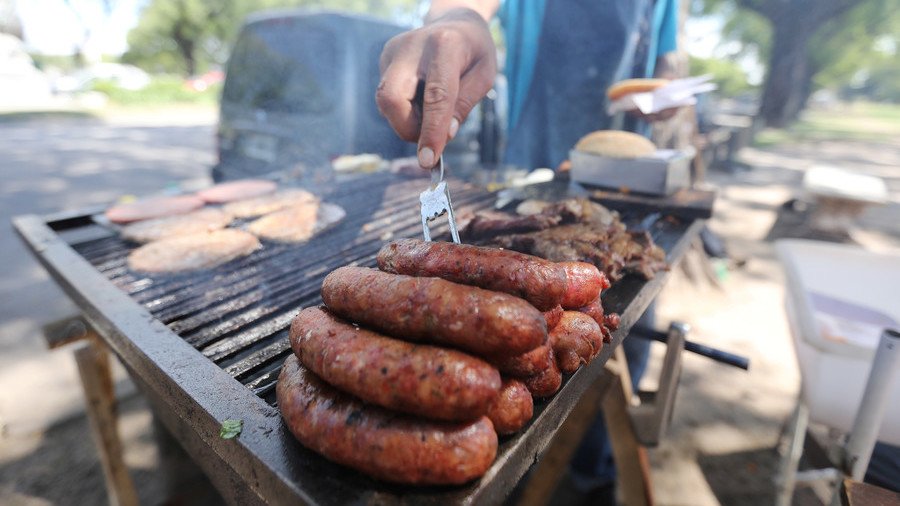 A small village in rural France has found itself in the crosshairs of animal rights group PETA, demanding that a street in the medieval town be renamed to something more 'vegan friendly'.
PETA wants the town of Issigeac in Dordogne – a province famous for duck confit and foie gras – to change the street name from 'Rue de la Saucisse,' which translates to 'Sausage Street' in English.
The group has officially requested that the town's mayor steps in and renames it 'Rue de la Soycisse' after soy, a common ingredient in vegan meals.
Unfortunately for PETA, the request has already been poo-pooed by Mayor of Issigeac Jean-Claude Castagner. Castagner told Le Parisien that he initially thought the letter from PETA had been sent as a "gag", but "after checking, I realized that it was an official [request]."
"It's nonsense and it's out of the question for me to do it!" Castagner added.
Elma Laporte, the one person who lives on the 15 metre lane, said that PETA are "completely out of place" with their request.
"The sausage has nothing to do with pork. This is the nickname that the villagers gave to one of [the townsfolk] at the beginning of the 20th century… Her name was Suzanne Tessier and the elders say that she loved this nickname [Saucisse]. So, why this step today?"
It is understood that the woman was nicknamed 'saucisse' due to her "stooped over" appearance - similar to how a sausage bends.
PETA's request to the council is fast-becoming a trend. Only days prior, the animal rights group put in an application to a UK town named Wool to urge them to change their name to 'Vegan Wool' instead as "an act of kindness towards their sheep."
Wool councillor Cherry Brooks has already dismissed the proposal, which will come before local council in an upcoming meeting in December. "It is a ridiculous request and it's caused quite a stir in the village," she told the Bournemouth Daily Echo.
"A few people are quite offended but most people seem to find it amusing," she added.
The request has been dubbed "ridiculous" by locals, with resident Jayne Merchant calling it the "most idiotic idea [she has] come across in a long time." Another resident Jo Holloway added: "It's not April 1st yet, surely!"
Like this story? Share it with a friend!
You can share this story on social media: