Just try to survive: Australian firemen unable to evacuate rural village as 'it's too late'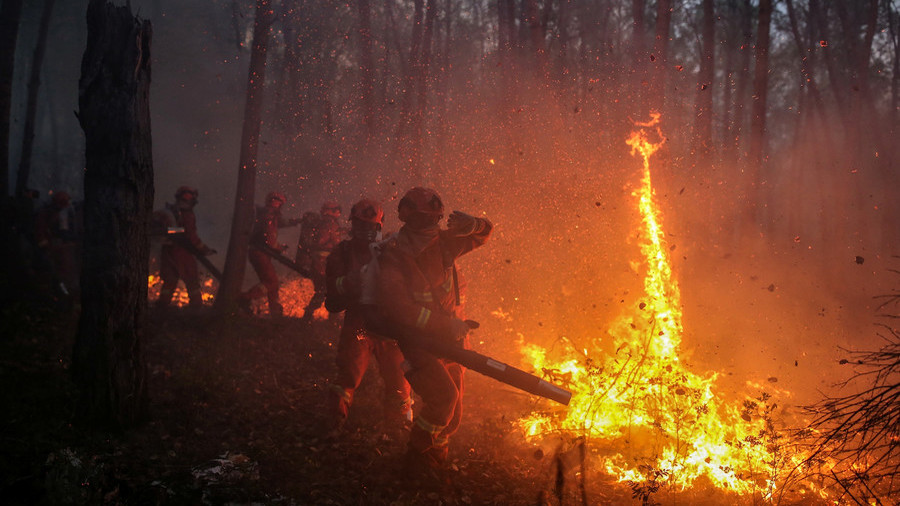 A "catastrophic" bushfire is bearing down on a town in Australia – and firemen have told residents that it is too late to evacuate.
As the 80 hectare inferno races towards Tinnanbar, a small fishing village in south-east Queensland, emergency crews have been forced to fall back as the out-of-control blaze bears down upon the rural town of 123 people.
The Queensland Fire and Emergency Service had a grim warning for residents now trapped in the town. "The safest option is to shelter in place. Conditions are now very dangerous and firefighters are unable to prevent the fire advancing," a Queensland Fire and Emergency Services spokesperson said.
"The fire poses a threat to all lives directly in its path. Fire crews may not be able to protect your property. You should not expect a firefighter at your door: act now. Power, water, and mobile phone service may be lost."
Emergency services have warned that those who have remained will be affected by thick smoke and embers. As the fire approaches the town, it will become difficult for residents to see, hear and breathe and those trapped will experience intense heat, darkness, and loud noise.
Queensland remains in the grip of bushfires ravaging a large chunk of the state, and thanks to more intense weather conditions on the horizon, there is little relief in sight for the next five days.
Although over 130 blazes are raging as of Thursday afternoon, no lives have been lost. The majority of the 10,000 people evacuated were allowed to return to their homes on Thursday.
As of 8pm local time, the situation remains highly dangerous for towns in Central Queensland as the dangerous Deepwater fire approaches. Residents in Deepwater, Baffle Creek, Rules Beach and Oyster Creek have been urged to flee as the large blaze bears down upon them.
Like this story? Share it with a friend!
You can share this story on social media: