Wait, what? MSM thinks 'populists' use cute cat pictures to brainwash you (VIDEO)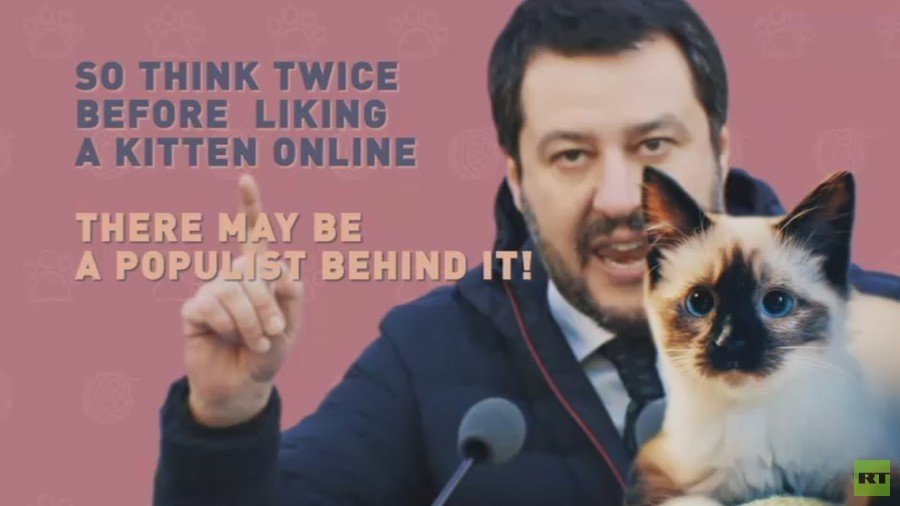 After a futile half decade of trying to explain the rise of anti-immigrant and law and order parties in Europe, mainstream media outlets believe they have solved the riddle of their success: cats.
The breakthrough was achieved when Italy's interior minister, Matteo Salvini, gave the game away by posting pictures of felines sent to him by his 3.3 million Facebook followers last week. He received not only an impressive 30,000 likes, but more pictures of cats – something he could use to further boost his popularity!
The Guardian, and other news outlets immediately noted that this helps Salvini and other proponents of hard borders (including Marine Le Pen and Geert Wilders) to soften their image.
Well, be warned – now that this tactic has been exposed, the so-called populists may resort to posting photos of dogs, seals, cute babies, or perhaps even proposing legislation that is popular with the electorate.
Think your friends would be interested? Share this story!
You can share this story on social media: