Merkel's plane breaks down, makes emergency landing on way to G20 summit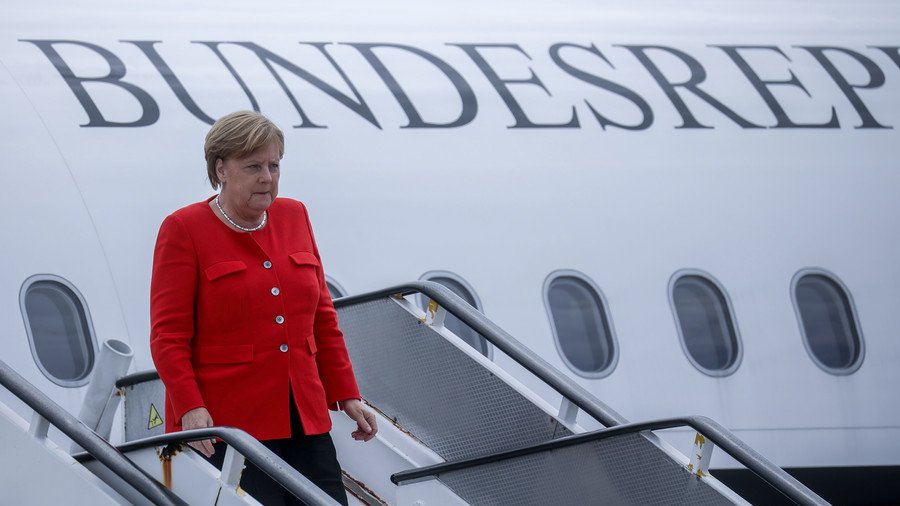 German Chancellor Angela Merkel's plane was forced to make an emergency landing in Cologne not long after it took off for the G20 summit in Argentina, after it experienced "electronic problems" mid-flight, German media report.
Merkel's plane, named after Konrad Adenauer, had to return after just an hour into the 15-hour flight to Buenos Aires after experiencing "technical malfunction." The high-profile aircraft turned around over the Netherlands and made an emergency landing in Cologne.
Photos from the scene show firefighting vehicles with their lights flashing waiting for the malfunctioning plane at the airport.
A replacement aircraft has been sent to Cologne from Berlin to pick up the German chancellor and her stranded delegation.
It remains unclear if the delay will affect Merkel's schedule at the G20 summit, which starts Friday. Merkel is expected to meet Russian President Vladimir Putin to discuss Syria and Ukraine, including the recent incident in the Kerch Strait.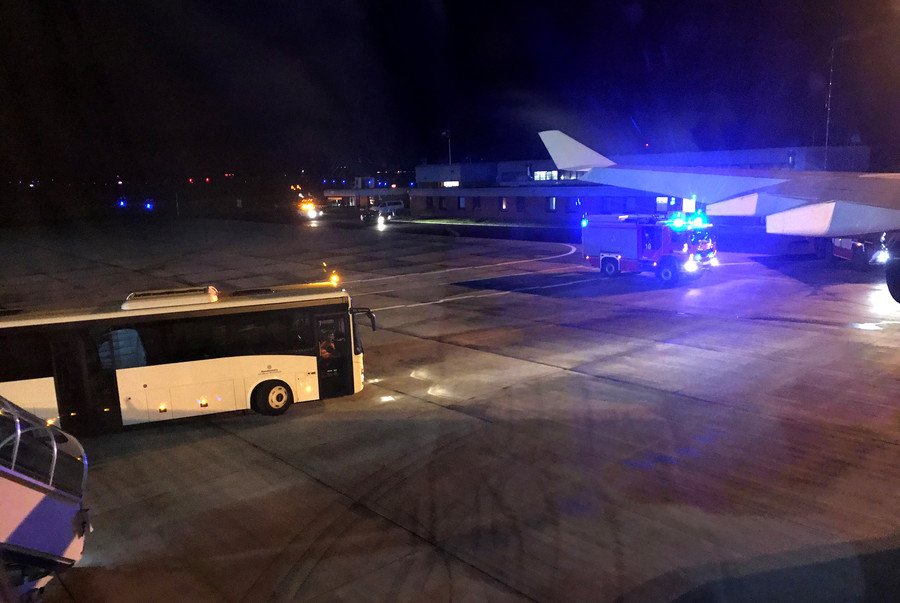 The German delegation may end up being stuck in Cologne for the night, or may be forced to go to Buenos Aires on a commercial flight. Merkel and other passengers remain on board of malfunctioning plane, Gordon Repinski, one of the reporters stranded alongside the Chancellor, has tweeted.
Like this story? Share it with a friend!
You can share this story on social media: