Fatal flaw made Lion Air flight nosedive 20+ times before deadly crash in Indonesia, report finds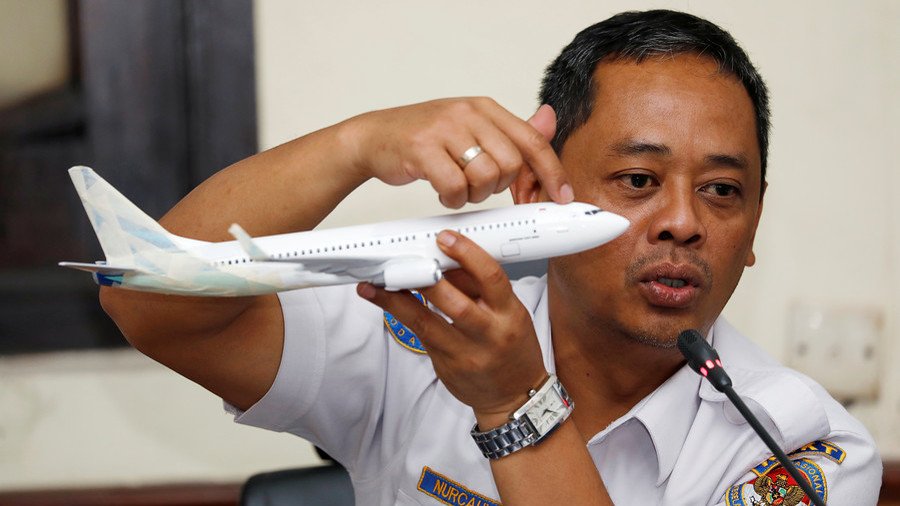 Pilots of the Indonesian Lion Air flight desperately fought against a flaw in the packed Boeing 737 as faulty anti-stall sensors repeatedly sent the plane nosediving before it plunged into the Java Sea, the investigation shows.
The angle-of-attack (AOA) sensors measure how well the plane's nose is positioned against the oncoming air. During the journey of Lion Air Flight 610, the sensors malfunctioned, automatically pushing the aircraft's nose down two dozen times in the span of just 10 minutes, the preliminary report of Indonesia's National Transport Safety Committee (KNKT) found.
Each time the flawed system directed the plane downwards, the pilots had to struggle, manually pushing the nose back up again. "The pilots fought continuously until the end of the flight," Captain Nurcahyo Utomo of the KNKT said.
The doomed plane suffered the same sensor malfunction during a previous flight, but that time the crew solved the problem by switching the system off early in the trip. The officials noted that the aircraft was "not airworthy."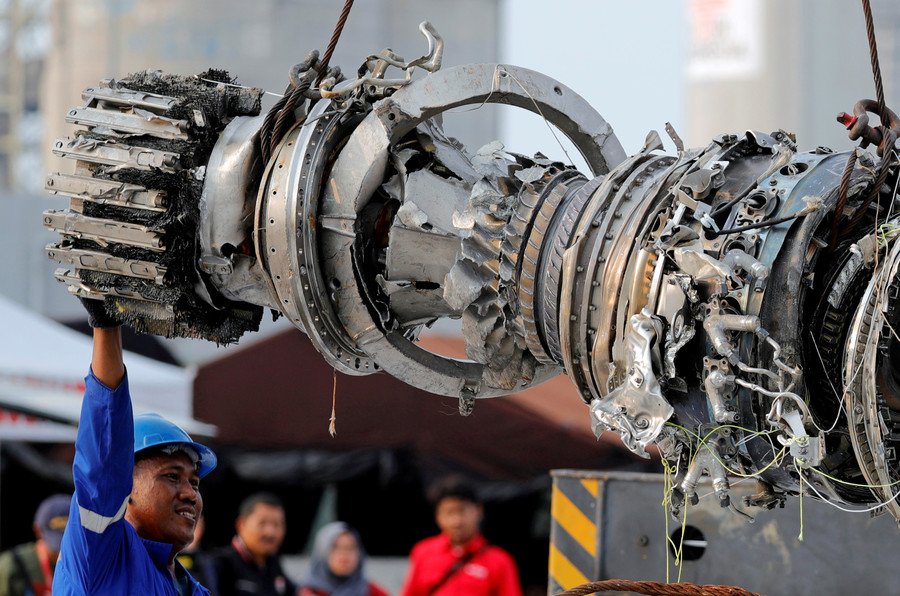 The Boeing 737 Max 8 jet crashed into the Java Sea on October 29 shortly after takeoff from the airport in the nation's capital of Jakarta, killing all 189 people on board.
The preliminary report relies on data recovered from the plane's onboard flight recorder. The cockpit voice recorder, however, is still to be located, so it is too early to determine the exact causes of the crash, Indonesian state investigators stressed.
They also asked Lion Air to update its operational manuals in order to improve the airline's "safety culture."
The disaster in Indonesia raised questions on whether Boeing's newest 737 Max series truly lives up to its previously flawless safety record. Following the crash, the company issued an operational bulletin, directing pilots on how to deal with "erroneous input" from the sensors.
READ MORE: MAXimized danger: Are 200+ new Boeing 737s plagued with glitch that led to crash in Indonesia?
The warning was followed by the US Federal Aviation Administration, which sent out its own emergency directive on Boeing's best-selling 737 Max series. It alerted the airlines that "erroneous input" from the plane's AOA sensors "can potentially make the horizontal stabilizers repeatedly pitch the nose of the airplane downward."
Think your friends would be interested? Share this story!
You can share this story on social media: