Church holds 24/7 service for over a MONTH to stop refugee family's deportation from Netherlands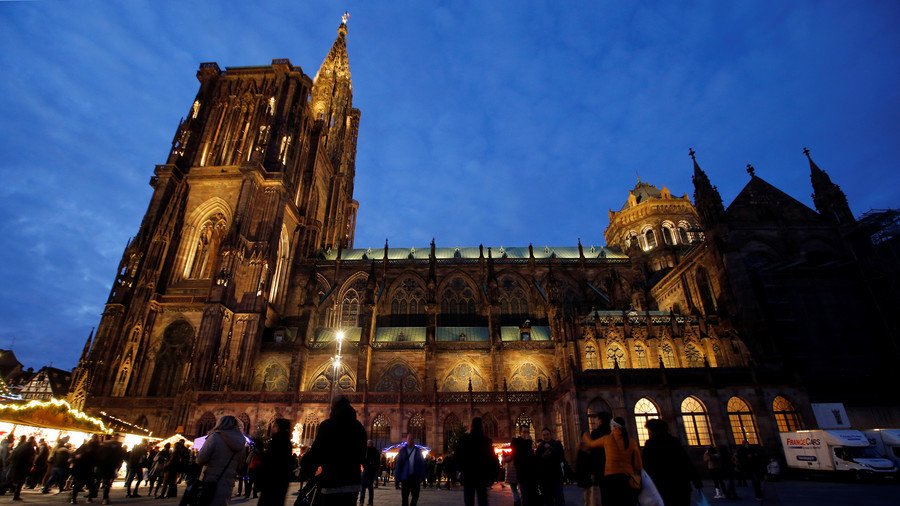 A Dutch church has literally become a sanctuary for an Armenian refugee family as pastors take turns holding services to keep immigration officials from legally entering the building. Services have lasted over a month so far.
With the blessing of Protestant church leadership, Sasun Tamrazyan and his family moved into Bethel Church in the Hague on October 25 and have not left since, hoping that the church's act of civil disobedience moves immigration authorities to reconsider the deportation order in place against the Armenian refugees.
Also on rt.com
'Your land, your future'! Germany offers migrants cash to go home in controversial ad campaign
Dutch law bars police from entering houses of worship while religious services are underway, so pastors from all over the country have taken turns saying prayers over the course of the last month, each turning a candle over to the next when their "shift" is completed.
The Tamrazyan family fled to the Netherlands in 2010 after Sasun allegedly began receiving death threats for his political activism. While they were initially granted asylum, the government appealed that decision three times, finally winning a deportation order, according to 21-year-old university student Hayarpi Tamrazyan, Sasun's oldest daughter, whose desperate Twitter plea caught the eye of church authorities.
The family initially moved into a Protestant church in Katwijk, where they had been living in an asylum shelter for two years, until the more spacious Bethel church in the Hague offered to harbor them. While initially reluctant to involve the church in political matters, Theo Hettema, chairman of the General Council of Protestant Ministers, said the need to abide by the "openness and hospitality of the church" won out over the need to obey the law: "By giving hospitality to this family, we could give them time and place to [demonstrate] to the secretary of state the … urgency of their situation," he said.
Hettema hopes that Mark Harbers, the Dutch Minister of Migration, will grant the Tamrazyans residency using his "discretionary" powers as he did in September for a pair of Armenian refugee children. It is not known why the Dutch government revoked the family's asylum.
Like this story? Share it with a friend!
You can share this story on social media: